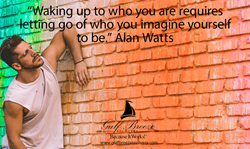 Shame inhibits a person from showing up fully and authentically, because they are afraid that their authentic self is not good enough. Clinical Director Danielle Guinaugh
GULF BREEZE, Fla. (PRWEB) May 30, 2018
There has, for quite some time, been mounting anecdotal evidence linking shame to both addiction and to an addicted person's ability to recover. Now, a new study in the Journal of Addictive Behaviors finds a strong link between depression and shame. Furthermore, it concluded that those high levels of shame act as predictors of addictive behaviors. This reinforces previous studies linking shame-proneness in young adults to substance abuse.
Not only is shame a predictor of addiction, it also presents as a formidable barrier to recovery. According to shame and vulnerability researcher and author, Dr. Brene Brown, "Shame corrodes the very part of us that believes we are capable of change." Without a belief that change is possible, it becomes very difficult for someone struggling with addiction to commit to a new way of life. According to Dr. Brown, "Shame erodes our courage and fuels disengagement."
Many agencies are beginning to implement this growing understanding into their policies. In Hanover Township, PA, police are implementing a new policy that takes a therapeutic rather than punitive approach to addiction. Rather than charge people who are struggling with addiction (even those surrendering drugs or paraphernalia), the police department is connecting those seeking help to treatment. Punitive measures magnify shame, and shame contributes to addiction and inhibits recovery.
Treatment providers themselves are taking strides to adapt from an outdated model that treatment should be excessively restrictive and punitive in nature. At Gulf Breeze Recovery, the idea of removing institutional shame is built into the program. Clinical Director Danielle Guinaugh explains: "Shame inhibits a person from showing up fully and authentically, because they are afraid that their authentic self is not good enough. Where addiction treatment is seen as punitive, it is simply not as effective. We really craft our program here to work against that sense of shame. We call those who attend our program guests, rather than patients or clients, because we are honored to have them here. Our guests have boundaries for their own care and safety, but those boundaries are communicated with compassion and respect. It is not our job to punish our guests or minimize their autonomy. We are here to show them that actions have consequences, and that they have a lot of power to decide the trajectory of their own path. We also communicate that their worth is non-negotiable. No matter what a person has done or what has been done to a person, he or she is still worthy and capable of a life worth living, free of addiction."
About Gulf Breeze Recovery: Gulf Breeze Recovery is changing the future of addiction treatment with the THRIVE® program focused on overcoming chronic relapse. Gulf Breeze Recovery's THRIVE® program is designed for those who are looking for a drug and alcohol treatment program to produce a different and positive result. This non 12 step program allows you to drive beyond your addictions and promotes a new outlook on life. For more information about our program or to speak with an Addiction's expert, please call 855-973-3551 or contact us.