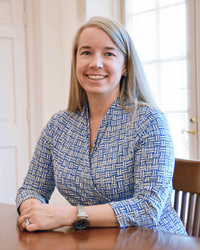 The time, effort and dedication that they put into each and every project, program and task helps to elevate our client's brands.
CHESTERTOWN, Md. (PRWEB) May 24, 2018
Benchworks is pleased to announce that PM360 has named Brenda Vujanic and Taylor Porter 2018 ELITE Award winners.
PM360 is the premier information resource for marketing decision makers in the pharmaceutical and medical device sectors. The organization established the ELITE Awards in 2015 to recognize individuals who have made significant contributions across 18 different categories in the healthcare industry, from creative director and drug researcher to sales MVP and tech geek.
This year, Brenda Vujanic, chief operating officer at Benchworks, was named a Launch Expert for her AOR work on the launch of Adzenys for client Neos. Brenda led her team in executing concept development and testing, followed by development of brand vision, positioning, and strategy, on an accelerated timeline. Brenda's work solidified a close working relationship with the client, and led Neos to tap Benchworks as AOR for a second medication launch.
Taylor Porter, account supervisor at Benchworks, was named a Leader of the Future for her client work. Taylor has been instrumental in evolving Benchworks' relationship with a prominent, long-term client to take on an increasing proportion of tactical and creative work. This client has commented positively on the thoroughness and innovation of the recommendations on which she works. Additionally, Taylor was integral to Benchworks landing AOR status for a new client's oncology and long-term care products, a multimillion dollar account.
"I am extremely proud of both Brenda and Taylor," said Melissa Johnston, Benchworks President. "They are amazing team members and leaders. The time, effort and dedication that they put into each and every project, program and task helps to elevate our client's brands. Brenda's ability to handle the multitude of competing priorities during a product launch is astounding. She leads her team with grace and quiet strength. Taylor's dedication to being the best and most knowledgeable account supervisor puts her at the forefront of strategic thinking and innovation for the brands she supports. She is a leader with a bright future at Benchworks."
Vujanic and Porter, along with the rest of the winners, will be honored at a celebratory event on July 10 in New York City. Learn more about the award and the winners by visiting http://www.benchworks.com.
Founded in 1991, Benchworks Inc. is dedicated to advancing the commercial goals of its clients through a family of companies. Benchworks provides strategy, design, production and implementation of complete marketing, branding and commercialization services through a full-service marketing agency, Benchworks Health; a creative agency for competing accounts, Agency LRB; and Safe Chain Solutions, a full-service, third-party logistics provider and distributor of pharmaceutical products and medical supplies. Clients include a wide variety of companies in the life science, legal services, security, manufacturing, commercial real estate, and education sectors in North America and Europe. For additional information, please visit http://www.benchworks.com or call 800-536-4670.
###