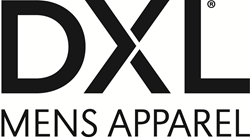 CANTON, Mass. (PRWEB) June 05, 2018
Destination XL Group, Inc. (Nasdaq: DXLG), is teaming up with St. Jude Children's Research Hospital this spring to make it easy for customers while they shop to help St. Jude families by making a donation at the store or online. The campaign kicks off June 10 in-store and online at destinationXL.com/stjude and runs through June 17.
Funds raised are critical, given that families never receive a bill from St. Jude for treatment, travel, housing or food – because all a family should worry about is helping their child live.
"Since 2004, DXL has been a proud ally of St. Jude Children's Research Hospital, raising over $10 million for the patients and their families," said David Levin, President and Chief Executive Officer at DXL Group. "I'm extremely proud of the passion and drive that our associates and customers have shown toward St. Jude."
St. Jude is leading the way the world understands, treats and defeats childhood cancer and other life-threatening diseases. Treatments invented at St. Jude have helped push the overall childhood cancer survival rate from 20 percent to 80 percent since the hospital opened more than 50 years ago. St. Jude won't stop until no child dies from cancer.
To learn more about how you can support St. Jude families, visit stjude.org/family.
About Destination XL Group, Inc.
Destination XL Group, Inc. is the largest retailer of men's apparel in sizes XL and up, with operations throughout the United States as well as in London, England and Ontario, Canada. In addition to DXL Men's Apparel retail and outlet stores, subsidiaries of Destination XL Group, Inc. also operate Rochester Clothing stores, Casual Male XL retail and outlet stores, and e-commerce sites, including destinationXL.com and mobile site m.destinationXL.com. destinationXL.com offers a multi-channel solution similar to the DXL store experience with the most extensive selection of online products available anywhere for the XL guy. The Company is headquartered in Canton, Massachusetts, and its common stock is listed on the NASDAQ Global Market under the symbol "DXLG." Sizes start at 38" waist and XL including tall sizes, plus shoe sizes 10-16, in widths to 4E. Follow them on facebook.com/OfficialDXL, Twitter @DestinationXL and Instagram @destinationxl.
About St. Jude Children's Research Hospital
St. Jude Children's Research Hospital is leading the way the world understands, treats and defeats childhood cancer and other life-threatening diseases. Its purpose is clear: Finding cures. Saving children.® It is the only National Cancer Institute-designated Comprehensive Cancer Center devoted solely to children. Treatments invented at St. Jude have helped push the overall childhood cancer survival rate from 20 percent to more than 80 percent since the hospital opened more than 50 years ago. St. Jude won't stop until no child dies from cancer. St. Jude freely shares the discoveries it makes, and every child saved at St. Jude means doctors and scientists worldwide can use that knowledge to save thousands more children. Families never receive a bill from St. Jude for treatment, travel, housing or food –