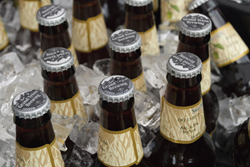 "We love the event. In fact, with it having become more and more popular every year, we now even offer a free shuttle service for guests staying with us so that they don't have to worry about the hassle of parking or keeping count on those tasty beer samples!"
BRECKENRIDGE, Colo. (PRWEB) June 22, 2018
Summertime in Colorado means one thing – it's beer festival season! And the world-famous ski resort and town of Breckenridge sure knows how to put on one of the best around. On Saturday July 7, 2018 the charming, historic mining town will ignite with excitement as fans of beer, music and fun arrive for this iconic Summer event.
"The Summer Beerfest signifies the kick off for Summer up here in Breckenridge. Drawing a range of different people, from beer aficionados to families, it's a great excuse to visit and enjoy a weekend in the beautiful outdoors that our Rocky Mountain environment provides," says Tiana Shelton with Ski Country Resorts, one of the largest local vacation rental companies in the area. "We love the event. In fact, with it having become more and more popular every year, we now even offer a free shuttle service for guests staying with us so that they don't have to worry about the hassle of parking or keeping count on those tasty beer samples!"
And beer samples there will be. With over 40 breweries participating this year, the event promises tastings of hundreds of different brews. From IPAs to Stouts to Pilsners, Ciders, Lagers and so much more! In addition, this highly anticipated and exceedingly exciting occasion will offer both food and retail vendors as well as live music to keep the party going all day.
With the event having grown year after year, this year will also bring a brand new location at the Copper Top Plaza. Event organizers promise that this new venue will provide more seating and shade along with grassy areas to hang out and enjoy the music.
Perhaps the most exciting aspect of the move will be the new, upgraded VIP area! This year, VIP ticket holders will enjoy an exclusive space inside, on the 2nd level of the Copper Top Bar & Grill, overlooking the entire event, the main stage and the beautiful Breckenridge Ski Area. These upgraded tickets will also include benefits such as a private event entrance, commemorative glass mug, catered lunch from Beaver Run, full size pours as well as indoor/outdoor patio seating & indoor bathrooms.
Since both VIP & General Admission tickets do typically sell out, it is recommended that anyone planning to attend this popular event buy your tickets as soon as possible! Ranging from $30 to $75, tickets can be purchased online at the official Breckenridge Summer Beer Festival website : https://summer.breckenridgebeerfestival.com/.
One thing is for certain, missing out on the opportunity to enjoy an afternoon sipping unlimited beer samples in the Colorado sunshine is one mistake you won't want to make!