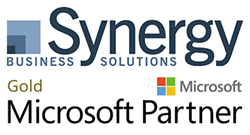 We're confident Hurst will be successful navigating Synergy in the Microsoft Dynamics ERP marketplace in the years ahead.
PORTLAND, Ore. (PRWEB) June 26, 2018
Synergy Business Solutions, a Microsoft Gold ERP partner with special expertise in project accounting, government compliance, and manufacturing, announced today that Donna M. Hurst has been named President and CEO effective immediately.
Hurst is a 15-year veteran of Synergy and one of the principals of the organization. She has previously served as COO, Senior Consultant, and Client Services Director. She has been involved in the installation, implementation, and support of Microsoft Dynamics SL software (formerly Solomon) since 1998 and is a Microsoft Dynamics SL Certified Master. She also has experience implementing and supporting Epicore and Intacct software and is poised to lead Synergy into its new phase of implementing and supporting Microsoft Dynamics NAV and cloud-based Microsoft Dynamics 365 Business Central, the two solutions Synergy added to its portfolio in 2017.
"Donna brings tremendous energy, excitement, love for the business, and attention to detail to her new position," said former President Toth. "We're confident she'll be successful navigating Synergy in the Microsoft marketplace in the years ahead." Toth served as top executive of Synergy for 12 years and will remain on as CFO and Chief Systems Architect for all of Synergy's ERP products, having successfully designed and implemented more than 100 Microsoft Dynamics ERP systems.
Synergy offers a full range of modern Microsoft ERP solutions—cloud-based, hosted, and on-premise—to small-to-medium organizations in project-based, government-contracting, manufacturing, and distribution industries.
"I am excited and honored to take on this role," said Hurst. "I'm looking forward to working with marketing, sales, client services, consulting and IT staff to reinforce and expand our reputation for quality client service, support, and empowerment."
More About Synergy Business Solutions
A Microsoft Gold ERP Partner since 2003 with 320 clients nationwide, Synergy Business Solutions has headquarters in Portland, Oregon and offices in Seattle, Boise, Idaho, and Findlay, Ohio. Synergy helps companies evaluate which solutions comprise the right ERP/accounting system for them—including which will easily solve their pain and make them optimally productive with a superior ROI. Synergy then implements and supports solutions to ensure organizations operate more efficiently while effectively managing projects, resources, time, financials, manufacturing/distribution processes, and growth. Synergy's method of prototyping large systems with real company data allows organizations to see how a Dynamics SL/NAV or a Dynamics 365 Business Central solution meets their exact business needs before they purchase the software. For more information, visit http://www.synergybusiness.com or call 800-481-8590.