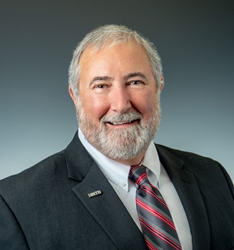 KANSAS CITY, Mo. (PRWEB) July 05, 2018
A new HNTB Corporation Viewpoint discusses the future impacts of connected and autonomous vehicles on urban design and mobility. The Viewpoint includes thoughts about a concept called "nomadization," which involves people who may one day live and work in autonomous vehicles.
The Viewpoint, "Transportation technologies accelerate urban redesign and enhanced mobility," is authored by Jim Barbaresso, HNTB national intelligent transportation systems practice leader and senior vice president.
According to Barbaresso, if autonomous vehicles eventually become one of the primary modes of transport, people may be able to work, eat and sleep while occupying their vehicles, or even live on the road as futuristic nomads. Houses may be substituted for autonomous modules on wheels, turning upside down our concept of normal residential life in cities nationwide.
To see more HNTB thought leadership and media content, visit the firm's connected and automated vehicles media kit.
About HNTB
HNTB Corporation is an employee-owned infrastructure firm serving public and private owners and contractors. With more than a century of service in the United States, HNTB understands the life cycle of infrastructure and addresses clients' most complex technical, financial and operational challenges. Professionals nationwide deliver a full range of infrastructure-related services, including award-winning planning, design, program management and construction management. For more information, visit http://www.hntb.com.