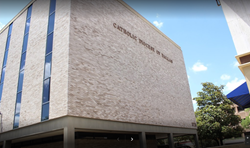 DALLAS (PRWEB) July 13, 2018
Attorney Lacey Turley Most, of Turley Law Firm, recently filed a lawsuit against the Roman Catholic Diocese of Dallas (Case No. DC-18-07025) in the District Court of Dallas County Texas. The case stems from the Dallas Diocese alleged mishandling and fraud in responding to a report of sexual abuse by a priest of the Dallas Diocese.
According to court documents, the Dallas Diocese (defendant) had publicly claimed that it wanted victims of abusive priests to come forward, that they would treat those victims with compassion, and that they would "act in accord with the principles of truth, honesty, and justice." Court documents further state that because of this claim, John Doe approached the diocese regarding the alleged abuse he suffered at the hands of a Dallas Diocese priest when he was a teenager and young adult.
Furthermore, court documents state the plaintiff told the Dallas Diocese about the priest allegedly giving him oil massages during which he allegedly fondled the plaintiff in the rectory. The plaintiff also alleges that when he was a young adult he woke up to find the priest sexually assaulting him.
Court documents allege that the Dallas Diocese failed to follow its own publicized procedures for responding to sexual abuse. The Dallas Diocese, court documents further state, allegedly refused to acknowledge the abuse the plaintiff suffered as a minor and referred to him as a "consenting adult."
About Lacey Turley Most, Turley Law Firm
Lacey Turley Most is a personal injury trial lawyer. She handles a multitude of injury and wrongful death claims brought by victims and families in the Dallas Metroplex. Lacey Turley Most's work focuses on negligence and sexual abuse claims. For more information, please call (214) 691-4025, or visit http://www.wturley.com. Turley Law Firm is located at 6440 North Central Expressway, Dallas, TX 75206.
For media inquiries, please call 805.650.6121, ext. 361.