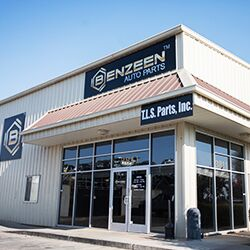 Recycling takes a little effort on your part, But makes a great difference to the world.
RANCHO CORDOVA, Calif. (PRWEB) July 04, 2018
We are proud to announce that we have rebranded ourselves as Benzeen Auto Parts. For over eight years, we've been serving our clients as TLS Auto Recycling. Our goal throughout our entire existence has been to provide excellent customer service, affordable prices, and the best auto experience imaginable.
Some of the parts we offer include:

Engine Control Modules
ABS Fuel Pumps
Steering Shafts
Transmissions and Engines
And many more
We carry thousands of parts, for hundreds of different makes and models. If your vehicle needs a replacement part, we most likely carry it.
We've launched a brand new website in addition to our new name. Our new website has descriptions of all the parts that we carry, and information about hundreds of different makes and models. At BenzeenAutoParts.com, you can place an order for any part that we offer or just ask a question.
Benzeen Auto Parts (http://www.benzeenautoparts.com) Benzeen originated as TLS Auto Recycling
in 2010. Our first yard allowed us enough space to offer auto parts for BMW, Mercedes, Porsche, Toyota, Lexus, and Scion
vehicles. Sure quality used auto parts were our interest, but we had another passion -- catering to our customers. We now offer parts for over 400 different models!
It is with great pleasure that we announce our new name and website! We look forward to continuing to serve our clients, and we believe that Benzeen is only going to continue to grow.
If you would like to learn more about us, watch this video!
Happy Fourth of July!
In celebration of Independence Day, we are offering a discount on all of our products for veterans. To learn more, please contact us at info@BenzeenAutoParts.com.