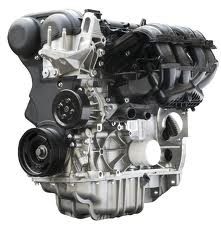 To go with the new types of engines added and discounted, a new warranty policy has been enacted by this company
Miami, Florida (PRWEB) March 31, 2013
The Ford Taurus has entered automotive history as one of the best-selling vehicles in the past 30 years. The developed 2.5 motor was the first installation in this vehicle and this displacement is still in production. The UsedEngines.co company is now selling its 2.5 Ford engine in preowned condition. This engine type can be installed into the Taurus and other Ford vehicles and can be purchased easier online at http://www.usedengines.co/ford-engines/ford-taurus-engines-sale.
The Duratec series of motors were produced in the 2.5 edition from 1994 to 2002. This 8-year production schedule resulted in multiple vehicle types using this series of motors. Since millions of vehicles have been sold by Ford, owners of preowned vehicles can face the fact of replacing a high mileage engine.
The new motors sold directly to Taurus owners is one way that the Used Engines Co. is helping to provide better inventory and lower prices to ease the stresses that can confront vehicle owners replacing a motor.
A recent upgrade to the company website has made it faster and easier to research used engines in stock. Pages are now added on a daily basis for each motor available for sale. These pages are designed to provide helpful research information that includes engine quality and current stock status. These pages are offered as an additional resource to receiving personal assistance from an engine specialist prior to ordering.
To go with the new types of engines added and discounted, a new warranty policy has been enacted by this company. This new warranty is expected to provide coverage that other retailers do not provide. The parts and breakdown coverage apply after purchase is completed. This new change in warranty policy has not raised the price of the current engines for sale. This warranty coverage is scheduled to be a permanent policy for all sales made on the company website or through its toll-free telephone number system.
About UsedEngines.co
The UsedEngines.co company offers inventory for engine replacements to the general public and trade industry. This company has selected a discount policy that is below the standard MSRP selected by other retailers. By expanding its available inventory, this company is now able to reach engine buyers in more U.S. states searching for hard to locate replacement motors for sale. The new UsedEngines.co warranty policy is one way that this company is providing better options for buyers after purchase is completed. The expedited shipment program remains an additional way that this company is using to provide faster shipments to customers.