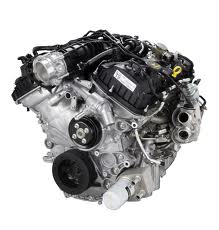 The EnginesforSale.org company has enacted new certification procedures for engine mileage.
Seattle, Washington (PRWEB) March 15, 2013
Ford Motor Company has produced its line of Duratec engines for nearly two decades. This motor series is used across the majority of vehicles produced each year by the company. The EnginesforSale.org company is a leading preowned engine seller online now selling the 2.5 Ford engine. More details can be found online at http://enginesforsale.org.
This new acquisition and addition to the Duratec engine series online as expected to help more buyers locate a replacement engine for a reduced cost.
Ford upgraded its Zetec engine series in the mid-1990s with the newly named Duratec editions. These motors have been used in the Fusion, Focus, Escape and other makes and models in the company lineup.
The V6 technology used to power these motors has provided an alternative to the traditional four-cylinder power that Ford uses for many passenger vehicles. The preowned engine variants now online can be purchased by owners of Ford Motor Company vehicles or companies able to install replacement motors for customers.
The purchase of a preowned motor is unlike a standard retail purchase for consumers. Research is typically required before sales are completed to ensure that a motor is capable of providing value. One issue with buying an engine is the mileage that can be higher on a used unit. The EnginesforSale.org company has enacted new certification procedures for engine mileage.
This company now inspects the interior and exterior block as well as calculates the mileage for sale. These efforts are helping to accurately describe engines to customers before sales are complete.
The 2.5 Ford Motor acquisition is part of a recently announced Ford inventory change. The Engines for Sale Co. has used its buying power to purchase multiple engine types in the Ford family. The F150, Ranger, F250, Expedition and other brands of Ford vehicle engines are now in stock.
The news release for this information can be read at http://www.prweb.com/releases/engines-for-sale/ford-f150-engine/prweb10194546.htm. Additional inventory changes are expected to be announced as more partnerships are created to acquire other automaker engines.
About Engines for Sale
The Engines for Sale company supplies preowned auto industry engines directly to buyers online and through its toll-free order system. This company is known for discounting pricing for every customer regardless of North American location. The discount offers made by this company are now in combination with shipment incentives announced recently. The Engines for Sale company has designed and integrated a web quote system to expedite pricing for motors purchased by customers. This new integration is helping to distribute faster pricing to all interested customers during the engine research process.