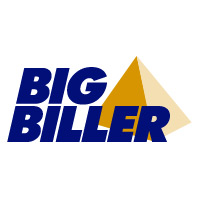 Big Biller has continued to grow during the fourth quarter of the year.
Canton, Ohio (PRWEB) November 07, 2013
Big Biller recruitment software for applicant tracking continues to experience growth in the recruiting and staffing industry.
By offering a powerful, easy-to-use software at an affordable price, the applicant tracking system boosted its customer base again last month. In fact, a total of 26 recruiting firms made Big Biller their recruitment software of choice and became customers during the month of October, including five firms in the state of California.
New Customers in October:
Below is a complete breakdown of the 26 recruiting firms that became Big Biller customers during the month of October (including firm name and location):

Tipton International Search in Cave Creek, Arizona
Boon Staffing Solutions in Hollywood, California
Kaylin Search Partners in San Diego, California
OpenNet Partners in Thousand Oaks, California
Programming Resources International in Hayward, California
Veterans Employment in Valley Center, California
ARGOS Staffing in Sarasota, Florida
J. Samson Search Group in Coral Springs, Florida
Zerega Consulting in Sarasota, Florida
KRG Recruiting, LLC in Roswell, Georgia
Castle Alliance in Schaumburg, Illinois
Lincoln Finance and Accounting Inc. in Chicago, Illinois
American Contract Group in Wakefield, Massachusetts
Forsyte Associates Incorporated in Framingham, Massachusetts
Hub Technology Group in Boston, Massachusetts
Looking Glass Ventures, Inc. in Lansing, Michigan
MJS Recruiting, LLC in Darlington, New Jersey
Forthright Staffing in Garden City, New York
Executive Health in Lincoln University, Pennsylvania
The Rose Group, LLC in Lady's Island, South Carolina
Career Resource Services in Dallas, Texas
Hillcountry Search Advisors in Austin, Texas
Alta Search in Knoxville, Tennessee
Tiger Staffing Solutions in Fairfax, Virginia
Aspen Personnel Service in Spokane, Washington
PMJ, Inc. in Neenah, Wisconsin
Quotable:
"Big Biller has continued to grow during the fourth quarter of the year," said Top Echelon President Mark Demaree. "We recently surpassed a milestone for overall users, and we're looking forward to even more growth in 2014. We're confident that Big Biller has the features, the tools, and the affordability that independent recruiters are looking for, and we're also confident that we can give those recruiters what they need."
About Big Biller Recruitment Software:
Big Biller is referred to in many ways . . . as recruiter software, an applicant tracking system (ATS), or applicant tracking software. Simply put, Big Biller is a powerful recruitment software package that helps recruiters manage the relationships they have with their candidates and clients, all with one purpose and focus—making more placements.
Big Biller is a product of Top Echelon, a company dedicated to helping recruiters make more placements.