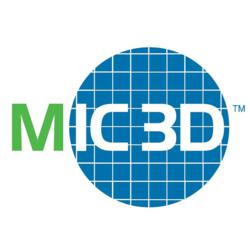 By bringing a practical monolithic 3D technology, we believe that the industry could return to the aggressive scaling trend we had, until recently, enjoyed
San Jose, CA (PRWEB) March 13, 2013
MonolithIC 3D Inc., a Silicon Valley startup, announced today that it has been granted its 30th patent on monolithic 3D-IC technology. The company has 26 issued and 4 additional are expected to be issued soon for the breakthrough technology that can revolutionize the semiconductor industry. Monolithic 3D-IC technology provides IC designers and manufacturers 10,000x higher vertical connectivity than state-of-the-art Through-Silicon Via (TSV) 3D technology. Moreover the company has more than 50 pending patents. This makes it one of the top players in the 3D-IC field. On the company's webpage you can find the complete list of issued patents and details about the innovative technology it provides.
MonolithIC 3D technology is based on monocrystalline technology, which offers an even better foundation for this emerging new trend. In addition, the monolithic 3D technology empowers older wafer fabs to offer competitive new products and could offer advanced fabs a longer effective manufacturing road map with the same design tools. An extremely powerful and unique advantage of monolithic 3D is the option to process multiple layers in parallel following one lithography step. A detailed discussion of the monolithic 3D IC advantages - the "3D-IC Edge" was posted recently on the company's website.
The MonolithIC 3D IP portfolio covers logic devices, memory devices such as NV NAND R-RAM and DRAM, and electro-optic derivatives such as micro-displays and multi-spectrum imaging with pixel electronics. Further, the company was granted broad coverage for its wafer-scale-integration technology.
"We are very pleased with the depth and the broadness of our granted patents. We understand that monolithic 3D IC is a disruptive technology and was considered until recently as impractical. We believe that has changed and we hope to help drive this technology forward" said Zvi Or-Bach, President and CEO of MonolithIC 3D Inc. "Our patent portfolio now also covers heat removal from 3D ICs (for example, US patent 8,373,230). The results of some of our heat removal features were recently presented at IEDM, in collaboration with Stanford University."
"By bringing a practical monolithic 3D technology, we believe that the industry could return to the aggressive scaling trend we had, until recently, enjoyed - the powerful combination of reductions in cost, decreases in power consumption, and improvements in performance, plus produce some new and compelling benefits such as logic redundancy and heterogeneous integration," said Brian Cronquist, VP of Technology & IP at MonolithIC 3D Inc.
About MonolithIC 3D Inc.
MonolithIC 3D Inc. is an IP company dedicated to innovation in semiconductor design and fabrication. It invented and developed a practical path to the monolithic 3D Integrated Circuit, which includes multiple derivatives for Logic, Memory and Electro Optic devices. The company was selected as a finalist of the Best of West 2011, which recognizes the most important product and technology developments at Semicon West. MonolithIC 3D Inc.'s business model includes licensing technology to existing semiconductor manufacturers. More information about the company, including detailed technical information, can be found at its website.
###