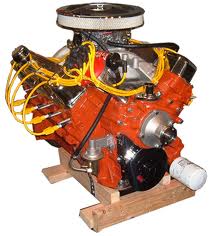 The company website now provides more than 1000 pages for the entire inventory of in stock motors.
Dallas, Texas (PRWEB) March 22, 2013
Chrysler produced this 318 LA engine in the 1960s and this motor has competed directly with Ford and Chevrolet for supremacy. Locating this motor in used condition with low mileage can be difficult depending on the retailer selected. The GotEngines.com company has now discounted its 318 engine for sale from its expanding Dodge inventory online. Additional information can be found online at gotengines.com.
This company has added this preowned engine for direct sale to owners of Dodge vehicles and companies currently purchasing for resale purposes. The new pricing is now reflected in all quotes processed by this company.
Chrysler is responsible for the creation of many top motors in automotive history. The 318 engine was used for nearly 30 years as one of the higher horsepower engines in the Dodge lineup. This 5.2L V8 was used prominently in passenger cars and larger pickup trucks to provide the complete power range drivers demanded.
The last known installation of this motor for the consumer market was in the 1996 Dodge Dakota. While this engine series was replaced by the Magnum, the preowned engines discounts online are now offered as one resource for buyers.
The Got Engines company has made additional improvements to its online website to better serve engine buyers. The creation and publication of hundreds of engine pages have been added to the online resources buyers use before purchase. The company website now provides more than 1000 pages for the entire inventory of in stock motors.
New engine types are added to the company warehouse daily and a separate page is created for informational purposes online. This process has been one effort to create alternatives to standard stock descriptions used by most retailers.
The updated quote methods announced recently online can be used for the 318 or other engine types in stock. This online delivery of pricing is offered to all customers as one alternative to traditional telephone quote requests.
About Got Engines
The Got Engines company launched the first edition of its website in 2007 and has made annual upgrades since this period of time. This online resource now provides thousands of makes and models of engines ready for sale to engine buyers. The lower than MSRP price tags this company uses to promote its motors have helped it to reach a broad demographic of buyers in the secondary auto market. The Got Engines company supplies warranty coverage for each engine sold in North America. This coverage has recently been updated to 24 months in an effort to supply what other retailers do not.