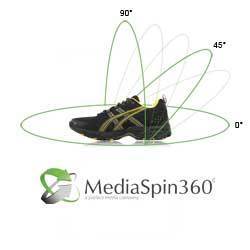 DALLAS, Texas (PRWEB) August 3, 2010
Onkyo USA Corporation is an corporation comprised of individuals who love sound and won't settle for second best. Onkyo USA's perfectionist attitude has lead to their selection of MediaSpin360 to showcase their high-end audio receivers. By deciding on MediaSpin360, Onkyo customers will experience the most high-end online shopping experience possible.
Onkyo USA's approach to business is to perfect the basics, leave out the frills, pay attention to the details, and use only the finest parts. Therefore it comes as no surprise that MediaSpin360 will be giving customers all the details, perfecting the presentation of the high-end audio receivers. Product presentation is key to making sales, especially in the online industry. MediaSpin360 gives customers a life-like presentation that reaffirm their decision to buy Onkyo.
MediaSpin360 showcases all receivers using Flash viewer. This program is compatible with just about every internet browser available; there is no need to become frustrated by shopping on sites where you cannot view the products.
Customers can view every angle of the receivers. They can zoom freely up to 400%, pan, print images, and rotate the product as if it were in the consumer's hands. Potential customers can elevate the product from zero to forty-five degrees and rotate three hundred and sixty degrees. MediaSpin360 provides an unforgettable experience in the world of online shopping. 3D images are a high-end solution to the traditional flat photography. MediaSpin360 provides precision, robotic cameras and lighting equipment to take all products to a top-notch online display.
The set up for Onkyo was easy. They simply placed a few lines of product codes wherever they desired to have their 3D product spin demo to appear. The results are phenomenal, customers can now view every inch of these high-end receivers before making a decision. The customers are better informed and no longer have to travel to a store to see precisely what a product looks like. MediaSpin360 is providing convenience to customers and Onkyo is reaping the benefits of a profitable, more accessible business. 
About Preface Media, Inc.
Preface Media Inc. provides client care, technical expertise, creativity, and integrity for Web applications. We develop and host custom dynamic Web content solutions that seamlessly integrate into your existing infrastructure and bring your business to life online. The Preface8 platform offers one of the industry's most robust dynamic image servers and award winning interfaces to suit all your rich interactive application needs. We are equipped with state-of-the-art photography studio (MediaSpin360) to showcase your products to the next level with a complete 360° interactive solution. We are your one stop solution for all your rich media needs which includes interactive product configurators, online video demos, flash digital magazines and virtual 3D.
About Onkyo USA Corporation
Since 1946 Onkyo has been passionately committed to developing audio products that deliver uncommon performance, quality and value. Bundling proprietary technologies and innovations with other sound-enhancing exclusives, Onkyo continues to created award winning products that are lauded by many of the industry leading audio publications. The company's philosophy is to deliver products that are superbly designed and built to a consistently outstanding standard of excellence. Today, Onkyo is at the forefront of the home theater and digital revolutions. For more information about this and other fine Onkyo products, visit http://www.onkyousa.com or call 800-229-1687.
# # #