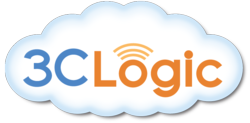 Both companies do not take this partnership lightly as we focus on delivering a true value-add experience throughout our collective customer base.
Rockville, MD (PRWEB) November 30, 2012
3CLogic, the leader in cloud based contact centers hosted on Amazon Web Services (AWS), is proud to announce its first Platinum Business Partnership with the IVR Technology Group (ITG), a leading provider of interactive voice, text, mobile, and web hosted response services. This new partnership brings best in class contact center software with best in class hosted Interactive Voice Response (IVR) Technology, giving customers using both solutions, a better way to service their constituents, reduce operating costs, and enhance customer interactions.
3CLogic is a recognized leader in offering high availability cloud based contact centers, and IVR Technology Group is a recognized leader in providing hosted interactive solutions. With this partnership, customers can leverage a comprehensive suite of cloud based contact center capabilities that were not available in the market. In addition, with seamless integration between the two platforms, 3CLogic can now offer through ITG, PCI compliant payment solutions, robust IVR front end processing, and linkage to ITG's mobile applications making this partnership a true competitive advantage for both 3CLogic and ITG.
"The ITG team is one of the most knowledgeable teams that 3CLogic has worked with. With their product and service expertise, they bring tremendous value in servicing our joint contact center customers. We are excited about bringing new innovations to the contact center industry and providing world class support to customers," said Raj Sharma, President and CEO of 3CLogic.
"Providing seamless, two-way integration to our customers between our robust interactive service offering and 3CLogic's truly state of the art, best of breed call center support suite is very exciting. Both companies do not take this partnership lightly as we focus on delivering a true value-add experience throughout our collective customer base." said, Mike Byrne, CEO for IVR Technology Group.
About 3CLogic
3CLogic, headquartered in Rockville, MD, offers a full suite of cloud based inbound and outbound customer interaction channels such as voice, chat, and social media, which integrate with existing Customer Relationship Management (CRM) software. This integration provides businesses with a 360 degree view of all customer interactions regardless of the channel chosen by their customers. With 3CLogic's cloud based Contact Center, companies have more accurate and timely information about their prospect or customer and they can more efficiently respond to communications, ensure customer satisfaction with better service, and drive toward a larger lifetime value of each account, customer or client.
For more information, please call 800-350-8656. You can visit 3CLogic on the web at: http://www.3clogic.com. You can also connect with us on Twitter or Facebook.
About IVR Technology Group
IVR Technology Group (ITG) provides businesses a suite of phone automation services, SMS text messaging, mobile applications and web support services to enhance customer conversations, drive sales and lower costs. Leveraging IVR Technology Group's easy-to-use services, business users, marketers and developers can quickly create solutions ranging from simple call routing solutions to advanced interactive voice response, from cloud based applications and virtual support systems, from voice to text through our mobile app creation and suite of mobile SMS interactions. For more information, visit http://www.IVRTechGroup.com or contact John Crouthamel at 800-438-1709 ext. 207. Follow us on Twitter
Media Contacts:
David Rastatter
3CLogic
240 454 6347
drastatter(at)3clogic(dot)com
John Crouthamel
IVR Technology Group
800-438-1709, 207
johnc(at)ivrtechnology(dot)com