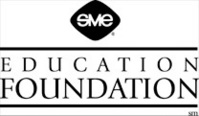 We cannot afford to shortchange the quality of education being offered - at any level. The generosity of 3M exceeded our expectations and we're pleased to have their endorsement.
Dearborn, MI (Vocus) August 3, 2009
Quality equipment is essential to a quality education. 3M's in-kind gift of 250 Super Close Projection Systems 700 Series, valued at about $720,000, which includes projectors, speakers and wall-mounts, has been donated to the SME Education Foundation for distribution to the network of middle and high schools across the country offering Project Lead the Way (PLTW) ® curriculum.
"Our gift reflects 3M's mission to invest in teachers -- giving them opportunities to introduce new ways of learning into the classroom to make math and science relevant and engaging for students -- and Project Lead The Way® curriculum does that," says Barbara Kaufmann, manager, Education Giving, and director, 3M Foundation. "We're pleased to provide equipment that will complement the skills of instructors and enhance the learning experience of students." Kaufmann is responsible for the strategy and implementation of 3M's support to education targeting math, science and economics/business education from elementary through Graduate school.
All Project Lead The Way® high school and middle school engineering courses have several underlying content areas in common. As students progress through the sequence they work toward becoming proficient in: Working as a contributing member of a team; leading a team; using appropriate written and/or visual mediums to communicate with a wide variety of audiences; public speaking; listening to the needs and ideas of others; understanding the potential impact their ideas and products may have on society; thinking; problem solving; managing time, resources and projects; researching; going beyond the classroom for answers; data collection and analysis, and preparing for two- and four-year college engineering and engineering technology programs.
In an effort to recruit students into the PLTW® engineering coursework, the SME Education Foundation offers the Gateway Academy, a summer camp which allows students to work together in a fun and exciting environment. Students brainstorm ideas, solve problems and learn the basics of engineering concepts involving alternative energy, eco-design, robotics, manufacturing and aerodynamics, all in a hands-on, project-based environment.
"3M and our Foundation share the same goals," says Bart Aslin, director, SME Education Foundation. "We cannot afford to shortchange the quality of education being offered - at any level. The generosity of 3M exceeded our expectations and we're pleased to have their endorsement."
"In PLTW classrooms across the country we are seeing a diverse group of young students excelling in Science, Technology, Engineering and Mathematics (STEM) classes because they are engaged in the curriculum," says John Lock, CEO of Project Lead the Way®. "PLTW students are 10 times more likely than their college-going peers to pursue STEM-related degrees. Generous philanthropic donations such as 3M's are critical in our efforts to provide our teachers with the tools they need to keep students engaged and excited about learning, creating and innovating. We are grateful for this donation and are proud to call 3M and the SME Education Foundation our partners in creating America's next Innovation Generation."
About 3M:
3M is a $25 billion diversified technology company with leading positions in electronics, telecommunications, industrial, consumer and office, health care, safety, and other markets. Headquartered in St. Paul, Minn., the company has operations in nearly 200 countries. 3M Community Giving consists of product donations and cash grants by 3M and the 3M Foundation and bolstered by employee and retiree volunteerism. In 2008, 3M and the 3M Foundation donated more than $48 million in cash and products to U.S. educational and charitable institutions. Learn more abut 3M at http://www.mmm.com.
About Project Lead the Way®:
Project Lead The Way® is a national 501c3, not-for-profit educational program that helps give middle and high school students the rigorous ground-level education they need to develop strong backgrounds in science and engineering. For more information, please visit: http://www.pltw.org.
About the Gateway Academy:
The concept of the Gateway Academy was created in a partnership between the SME Education Foundation and Project Lead the Way®, a not-for-profit organization that promotes engineering courses for middle and high school students. In 2008, the SME Education Foundation held 170 Gateway Academies and reached over 3,000 students in 25 states. Their goal is to increase to 220 Gateway Academies by 2010.
About the SME Education Foundation:
The SME Education Foundation is committed to inspiring, supporting and preparing the next generation of manufacturing engineers and technologists in the advancement of manufacturing education. Created by the Society of Manufacturing Engineers in 1979, the SME Education Foundation has provided more than $29 million since 1980 in grants, scholarships and awards through its partnerships with corporations, organizations, foundations, and individual donors. Visit http://www.smeef.org and award-winning website, Manufacturing is Cool!
###