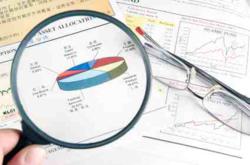 We can thank the rising cost of health care and residual effects of the recession for lousy 401(k) benefits.
EL SEGUNDO, CA (PRWEB) March 18, 2013
Jessica Dickler writes on CNN Money that 40 percent of working adults have had their employer-sponsored benefits, including 401(k) matches, reduced or eliminated entirely within the past five years. However, a new GoBankingRates.com retirement planning report finds employees don't have to suffer as a result, with five 401(k) alternatives.
Receiving a 401(k) match is one of the major benefits to contributing to an employer-sponsored retirement savings account. Unfortunately, the same CNN Money article reports that 25 percent of those surveyed in an NEFE study said their company cut 401(k) matches, while 13 percent reported their employer stopped matching altogether.
GoBankingRates finds that the employer 401(k) is not the only retirement planning option workers have, however, and shouldn't let the loss of an employer match prevent them from reaching their retirement savings goals.
"We can thank the rising cost of health care and residual effects of the recession for lousy 401(k) benefits," states GoBankingRates managing editor, Casey Bond. "It's going to be up to employees to seek out the best retirement savings accounts for their needs, even if that means turning to an option that isn't necessarily offered by an employer."
See the 5 Retirement Planning Options Here.
For questions about this report or to schedule an interview with a GoBankingRates editor, please use the contact information below.
About GoBankingRates
GoBankingRates.com is a national website dedicated to connecting readers with the best interest rates on financial services nationwide, as well as informative personal finance content, news and tools. GoBankingRates collects interest rate information from more than 4,000 U.S. banks and credit unions, making it the only online rates aggregator with the ability to provide the most comprehensive and authentic local interest rate information.
Contact:
Jaime Catmull, Director of Public Relations
GoBankingRates.com
JaimeC(at)GoBankingRates(dot)com
310.297.9233 x261
###
Source: CNN Money, Goodbye benefits: Employers still cutting back, May 31, 2012.