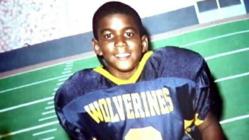 Donating to the family of Trayvon for this extreme travesty is the least we can do here at 411 Pain - Robert Lewin
Sanford, FL (PRWEB) March 29, 2012
Historical news articles have shown 411 Pain to be extremely active with charity events since the company's inception. They regularly sponsor book fairs so that under privileged children can purchase books and school supplies. They are also involved in anti-bullying campaigns throughout the nation. 411 Pain has most recently joined Trayvon Martin's parents in hopes of helping them better cope with the loss of their son.
The African American community has erupted in anger since 17-year-old Trayvon Martin lost his life in a scuffle with a neighborhood watch captain, George Zimmerman, last February. A month later, charges have not been filed against Zimmerman. "While both Zimmerman and the local police state that his actions were justified because he was acting in self-defense, news reports of a phone call between Trayvon and his girlfriend suggested otherwise (ABCNews.com)." Trayvon's girlfriend (whose identity is being withheld) told police that she was speaking to Trayvon when the incident took place. "As Trayvon walked home from a convenient store, he noticed that he was being followed. He told his girlfriend and she recommended that he run. She said that she heard Trayvon ask Zimmerman why he was following him. She says that a scuffle between the two began and the phone call ended. When she called him back, he did not answer. She later learned that Trayvon had been killed (ABCNews.com)."
Since the tragic incident, an uproar of protests and rallies have ensued in support of Trayvon's parents. Civil rights activists Rev. Jesse Jackson and Rev. Al Sharpton have become involved as well. These rallies have drawn the attention of many large businesses and organizations. Donations from all over the nation have been made to the parents of Trayvon Martin. 1-800-411-Pain, for example, has recently donated over $12,000 to Trayvon's family.
411 Pain extends their condolences and deepest sympathy for Trayvon's family at this time. They plan to stand with Trayvon's parents through this tragedy and provide support and assistance in any way they can. This is not an issue of race, but of helping two parents cope with the tragic loss of their teenage son. 411 Pain reviews, a source for the community, wants Trayvon's parents to experience the peace of mind in knowing that they have support in this time of grief.
In this highly political case, the justification of George Zimmerman's actions are backed by the local police, attacking Trayvon's reputation. "Sanford police have leaked information involving a situation in which Trayvon was suspended from school for having marijuana residue in his backpack (ABCNews.com)." Trayvon's parents were outraged. Trayvon's father was quoted as saying, "My son is gone. He is not coming back. Yet, still in death, they attack my son! They are trying to ruin his reputation and tarnish his image (EURWeb)."
411 Pain would like to see this case end and restore a sense of normalcy to the Martin family.
Like 411 on Facebook
Connect to 411on LinkedIn
Follow 411 on Twitter