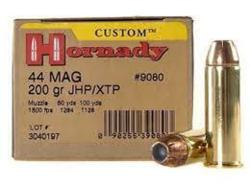 The iTrustNews.com company has now launched an ammunition search tool for gun owners to use online.
Los Angeles, California (PRWEB) March 10, 2013
Handgun ammunition is in short supply in many states. The USA Today recent article reporting these shortages is one of many public reports about the desperation by many gun owners to find handgun ammunition online. The iTrustNews.com company has now launched an ammunition search tool for gun owners to use online.
This new tool provides immediate matching for retailers currently selling hard to locate ammunition in local areas. 44 Magnum ammo stockpiles were recently found using this new tool to help buyers find shippable ammunition online.
Suppliers of ammunition are currently delayed from shipping to retailers. The current rise of brass prices in the United States is one factor that has led to the shortage of ammunition according to an earlier iTrustNews report. The handgun ammunition that is now in short supply is expected to recover by the summer months.
The installation of the new search tool is expected to help more buyers connect with retailers currently offering discount prices for popular ammunition types online.
Aside from the 44 caliber inventories found, the iTrustNews company has researched 22, 357 and other popular handgun rounds sold by retailers online. Inventories for this ammunition are included in the new search tool now announced online. Frequent updates to the search tool plan allow immediate searching for updated inventory.
Shipment incentives are frequently offered by large and small ammunition dealers online. This information is now included in the search tool to provide ways for buyers to find discounts for purchasing on the Internet.
The ammunition search tool and reports recently released by iTrustNews are in combination to consumer reviews that are now published and syndicated online. This review series is now added to on a daily basis by this company. Information about top products, services and manufacturers is provided to consumers who solely purchase online.
Discounts are frequently added in each review as well as unadvertised specials that are acquired during the research process. This company is now one of the leading resources to find reviews that feature discounts exclusively for the buying public.
About iTrustNews
The iTrustNews company is a growing media organization that includes an editorial team, researchers and writers contributing to the stories and information distributed by this company daily. The independent news and articles that are published by this company are designed to provide alternatives to mainstream media publications. The iTrustNews website is frequently updated and a new review series has been published since mid-2012. This company supplies the public with hard to locate information from retailers now discounting top products and services for online sale.