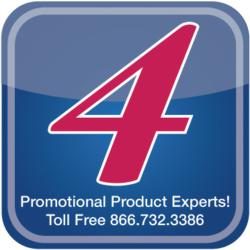 Essex, CT (PRWEB) March 11, 2013
Many U.S. cities and countries including Mexico, England and India have started banning the use of plastic bags by retail stores. 4AllPromos cares about the environment and that is why the company encourages clients, businesses, schools and customers to promote with tote bags. There are many reasons tote bags are make great promotional products. They are lightweight, affordable and have many uses.
Plastic bags are non-biodegradable. According to howstuffworks.com 380 billion plastic bags are used in the United States each year. Many of these bags end up in the trash after shopping and the inks and colorants end up in landfills polluting the environment.
4AllPromos sells tote bags that are made from recycled material so they are a hundred percent safe for the environment. Tote bags from 4AllPromos come in dozens of different colors, shapes and sizes perfect for grocery shopping, picnics, trips to the farmer's market and transporting everything from food to clothes.
Tote bags are machine washable and reusable. Some have zippers or insulated which makes them perfect for carrying hot or cold foods to picnics, parties and from the grocery store. Small tote bags are great for bringing lunch to work. Specially designed tote bags can be outfitted to carry beverages, wine bottles and other fragile items.
Tote bags from 4AllPromos start at less than one dollar. 4AllPromos can also imprint logos, business names and websites on every tote bag making the bags the perfect giveaway or promotional product for any special event. Customers and clients will be proud to carry imprinted tote bags that help support the environment.
4AllPromos is a leading online marketing of promotional and custom imprinted tote bags, pens, giveaways, apparel, earth-friendly products, drink ware and more. Fore more information about why tote bags make the perfect promotional product visit http://www.4allpromos.com or call 1-866-732-3386.