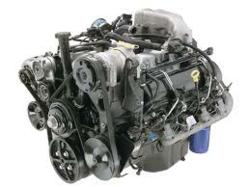 Diesel engine warranties were introduced by this company this year as one additional way to protect each purchase.
Birmingham, Alabama (PRWEB) May 14, 2013
General Motors increased the output of its diesel engine manufacturing in the early 1990s. The 6.2 and 6.5 engine series helped to introduce more power to the buying public. Locating diesel motors from GM on the secondary market can be a struggle for some buyers. The GotDieselEngines.com company has now added the 6.5L Chevy diesel engine for sale online. This popular variant can now be purchased at a discounted price for North American buyers. The sale pricing and the current stock status can be found online at http://www.gotdieselengines.com/62-chevy-diesel.
Multiple vehicles in the GM family made use of the 6.5L engines. The Blazer, C/K pickups and the GMC editions built all benefited from this larger diesel motor. The increased horsepower and output provided an alternative to competing automakers in the light and medium-duty vehicle market.
The preowned diesel motors now added for online sale are expected to create a better resource to locate these motors with low mileage. The company policies that are now in place have helped to increase the value in these replacement engines after installations are made.
The GotDieselEngines.com company website has been updated to include more helpful pages for research this year. New detail pages have been created for most of the company inventory now for sale. These pages have been designed to introduce much of the same information requested when calling the toll-free telephone number.
This informational resource is now paired with a better way to obtain prices for diesel engines. Each page of the company website now created includes the company price quote tool. This new tool offers instant price matching and price generation for any motor in stock.
Diesel engine warranties were introduced by this company this year as one additional way to protect each purchase. The engine age and condition are two factors that are considered when each policy is created. These measures are in comparison to auction companies or other sellers unable or unwilling to provide a warranty upon the sale of a diesel engine online. The warranty coverage, low price points and additional company policy changes have helped this company to increase its automotive engine sales in 2013.
About GotDieselEngines.com
The GotDieselEngines.com company has remained a leader in diesel engine sales on the Internet due to its low prices and agreements with other suppliers in the automotive industry. This company has made several programs to its website this year and has helped to expand its sales volume due to these changes. The rapid quote system introduced to buyers is one of the most used tools on the company website. The GotDieselEngines.com company updated its toll-free number this year to ensure that its staffed engine specialists are helping each caller to find, order and receive the correct engine type. These combined efforts are some of the ways used by this company to build a larger U.S. buyer network this year.