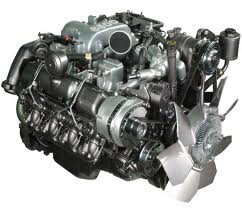 The quote methods provided by this company have changed to eliminate delays.
Bristol, Virginia (PRWEB) March 01, 2013
Duramax is one of the top names for engines in the diesel automotive industry. This collaboration between General Motors and Isuzu has helped reduce larger engines that are relied upon in larger trucks. The GotEngines.com company has lowered the price of its 6.6 Duramax engine for sale in order to provide better resources online for customers to locate these DMAX engines. The current pricing can be obtained through a quote process before orders are processed by this company. This page online provides more details for buyers. http://www.gotengines.com/blog/engines-for-sale/66l-duramax-diesel-engine-sale
The Sierra HD, Silverado HD, Top Kick and larger GMC vehicles have used the 6.6 engine size since its release. The pickup trucks and vans that use this larger diesel motor receive a base of 300 hp that is typically required for these larger vehicles.
The compression ratios used with this engine series helped to offer the pulling power that is expected by vehicle owners. The preowned 6.6 motors that are now discounted online are also shipped without freight costs to customers. This incentive was announced during the summer of last year and now remains a permanent fixture for all engine orders.
The production of diesel engines is a precise process that requires a different grade of mechanic knowledge. The delicate parts that are used for this engine type require extra care during the application process.
The preowned units that are now sold by Got Engines go through a process of inspection and elimination before addition to the warehouse inventory. These processes are designed to improve customer satisfaction when orders of these engines are received. The inspections and evaluation processes completed by company mechanics help locate issues that can be corrected or prevented before shipment.
The warehouse upgrades recently made are part of the group changes that have been initiated this year. The quote methods provided by this company have changed to eliminate delays. The integration of an instant pricing system is helping customers find pricing without assistance using a simple online interface. The complete inventory provided by this company is attached to this system. This immediate delivery of pricing is in addition to traditional telephone price quote processing requests.
About Got Engines
The Got Engines company began selling discounted engines for all makes and models online in 2007. This company has developed a network of buyers across the United States and Canada. Known as one of the best discount resources online, this company consistently locates motors with low mileage and affordable MSRP. The Got Engines company now distributes all engines in stock with a term of warranty coverage. These warranties have been initiated by this company to supply more protection and value to each customer. The no charge shipping and inclusion of extra protection are two examples of recent innovations by this company.