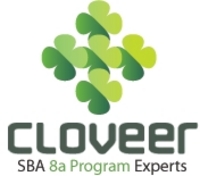 Wesley Chapel, FL (PRWEB) August 19, 2010
Before the 8(a) Accelerator, the only way small businesses were able to get all of the definitive information needed to successfully prepare an 8(a) Application was to attend one of Cloveer's one-day 8(a) Certification Workshops. Now, with the 8(a) Accelerator, small businesses have instant access to all the information and professional guidance needed to prepare their 8(a) Application.
Cloveer's 8(a) Accelerator is the result of over 10 years of direct experience in assisting more than 1,500 small businesses to get successfully 8(a) Certified. It literally guides applicants through preparing their 8(a) Application step-by-step, so the 8a application is 100% complete and regulatory compliant the first time it is submitted to the SBA.
Here are a few highlights of Cloveer's 8(a) Accelerator product:

It walks applicants step-by-step through the process of preparing the SBA 8(a) Certification Application. The 8(a) application, including the 8(a) electronic application and supporting documents, is broken down via step-by-step videos that clearly explain the complex government requirements.
It guides applicants through properly preparing every SBA form and supporting document required.
Along the way, it identifies who within the business must provide each form and supporting document, exactly what must be included, tips for compliance and issues to avoid.
Over two dozen proven samples and templates are included to take the guess work out of what is required, including the 2 year waiver, 8(a) economic narrative, 8(a) social narrative, stock certificates, bylaws, balance sheets, income statements, operating agreements, history of the business, meeting minutes, org charts, resumes and more.
It shows applicants how to organize the 8(a) Application in a format that speeds the SBA review process. Every item within the 8(a) Application will be identified and separated using Cloveer's proven method, so the SBA reviewer can find, review and approve the SBA 8(a) Application quickly.
Instant access to Cloveer 's web-based 8(a) Accelerator is available for $279.00. The product also comes with free unlimited online support and advice.
For more information about the company and their products and services, visit http://www.cloveer.com or call Rick Otero at 813-333-5800.
###