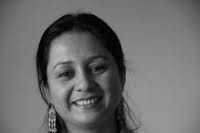 Achieving a top seller status as a niche player makes us particularly happy
New Delhi, India (PRWEB) March 27, 2013
One of India's premier online stores, ShalinIndia, was a top seller for Amazon's 2012 holiday season. "We are excited to be among top 25 % of all Amazon sellers", said Shalini Verma, founder of ShalinIndia.
"We had worked hard for the holiday season and I am glad our hard work paid off. We were working even during the weekends and late evenings on the weekdays. Every one was focused on one goal; sell as many products to as many customers as we possibly could. Our staff went beyond their defined roles and our online marketing and technical staff were often engaged in packing the shipments. We were enjoying our work and had great fun having dinner together whenever we worked late in the evening", recounted Shalini.
"We are an Indian company selling only Indian gifts to global customers. This way we are serving in a very niche market segment. Achieving a top seller status as a niche player makes us particularly happy", added Shalini.
"While we concentrated on selling, we focused just as much on customer satisfaction. We ensured customers' queries were replied promptly and orders were shipped in 24 hours. In all this we got big help from Amazon's fulfillment program. We had kept a good part of our inventory with Amazon and their fulfillment team ensured on time delivery of all orders", explained Shalini.
"We have received A+ rating on customer satisfaction. This could be possible because we had selected our products carefully after extensive research. Our procurement team worked with the suppliers to achieve quality level of merchandize acceptable to global customers. I am very happy to see that customers liked our products and the refund rate was low", added Shalini.
ShalinIndia, one of the premier online India shopping stores, specializes in selling ethnic Indian dresses, silver and gemstone jewelry from India, arts and crafts, sculptures and statues of hindu deities to customers around the world. Through an arrangement with Amazon, ShalinIndia keeps its inventory in four countries US, UK, France, and Germany. This enables ShalinIndia to reduce not only delivery time but also shipping costs for its customers. ShalinIndia eliminates any fears related to customs charges by shipping the items locally. Apart from selling to retail customers, ShalinIndia also sells to small boutiques in different countries at attractive wholesale prices. Boutique owners can buy in small lots directly at the website from available inventory or place orders for larger lots.