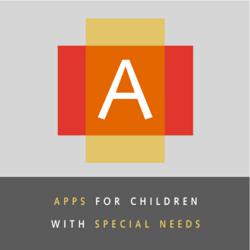 By the end of 2012, A4cwsn will have given away over 200 iPads to help Children with Special Needs around the world.
Oxford, Connecticut (PRWEB) November 10, 2012
On Nov 10, 2012, A4CWSN (Apps for Children with Special Needs) - an online website and organization founded by Gary James - will give away its first iPad during its 40 iPads in 40 Days Campaign. A total of 10 winners in four categories - which include teachers, therapists, parents of children with special needs, and members of the general public - will receive a new iPad from A4CWSN, and a new winner will be announced daily for 40 days through December 19, 2012.
A4CWSN was founded by James in order to provide parents of special needs children, as well as educators with more information about Apps for the iPad and other Apple devices. The A4CWSN website is dedicated to showing app reviews via informative video clips so customers can determine whether the app is appropriate for their special needs child or student prior to purchasing it.
James, himself a father of a special needs child with autism, knows firsthand the difference an iPad can make in the life of an individual with speech, language, cognitive or physical disabilities, and now he's dedicated his life to making sure as many of those individuals benefit from this amazing technology as possible.
Since 2011, A4CWSN has helped to provide over 140 Families with iPads around the world. It is A4CWSN's goal to have given away 200 iPads by the end of 2012.
"None of this would be possible without the support of the developers who work so hard to make amazing apps for our children," says James.
Last year, James traveled from his home in Connecticut through the 48 Lower States to hand deliver over 60 iPads to children with special needs.
Those who wish to participate in the 40 iPad Giveaway may simply sign up for A4CWSN's weekly newsletter to receive details and more information.