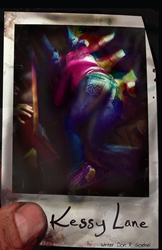 I had no idea what was going to happen with the outcome and I was definitely surprised!
ST. LOUIS PARK, Minn. (PRWEB) November 08, 2018
Don R. Goebel's mystery novel, Kessy Lane ($15.99, paperback, 9780996145107; $7.99, e-book, 9781545621349), is now available for purchase.
Kessy Lane is a psychological thriller that will keep readers guessing until the very end. Readers will follow a group of friends whose cabin weekend turns into a panic-fueled hell when one friend goes missing.
For readers searching for their next mystery novel, Kessy Lane should be added to the top of their list. The novel is presented in a series of limited perspectives to create suspense, also taking advantage of each character's internal thoughts to anticipate what will happen next. The unraveling mystery has a wide reach for potential readers, and the story can appeal to everyone from young adult to Millennials and above.
Don R. Goebel was born in Connecticut and raised in Minnesota. He's second generation Irish on his mother's side, and he began writing as a hobby while attending North Hennepin Community College, where it developed into a passion. Kessy Lane is Goebel's debut novel.
"OMG I love this novel! What an awesome adventure into this story...Definitely recommend for anyone who wants a great thriller. I had no idea what was going to happen with the outcome and I was definitely surprised! Great read!" – NetGalley Reviewer