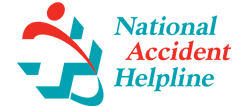 The Underdog has a brow a little like Gromit
(PRWEB UK) 3 September 2012
Unseen footage from the production of the new Underdog ad sees the team of Bristol-based claymation experts and creators of Wallace & Gromit, Aardman Animations, explain how they brought National Accident Helpline's vision to life.
During the video, Aardman Director Danny Capozzi reveals that he was "determined to get as much expression out the Underdog character as possible."
Meanwhile, Chris 'Enty' Entwistle, Head of Model Making at Aardman, points out how their attention to detail brings the carefully crafted characters to life. The Underdog has a "brow a little like Gromit from Wallace & Gromit, and you can get an awful lot of expression from that!" he says.
Beth Powell, Consumer Director at National Accident Helpline, describes Aardman Animations as a "really unique, skilled team", praising their "ability to interpret our vision, into what you see on the television."
The new ad was made to the soundtrack of Chumbawamba's 90's hit 'Tubthumping', featuring the chorus 'I get knocked down, but I get up again'.
Gordon Smith is Executive Creative Director at CST The Gate, the agency responsible for the Underdog concept. According to Smith, the song was chosen because the lyrics fit perfectly with National Accident Helpline's mission - helping people back onto their feet after being injured through no fault of their own.
"When you've had an accident, what you need to do is get back on your feet, and get someone to sort out the compensation you deserve" he says.
The 'making of' video, and the new ad can be viewed on National Accident Helpline's Facebook page.
ABOUT NATIONAL ACCIDENT HELPLINE
National Accident Helpline is the biggest and most experienced personal injury claims company in the UK, helping people who may feel like the Underdog understand their rights since 1993.
For further information about National Accident Helpline, please contact Jennifer Ly
PR & Marketing Communications Executive on 01536 488540 or Jennifer.Ly(at)consumerchampiongroup.co.uk
ABOUT AARDMAN ANIMATIONS
Aardman, based in Bristol (UK) co-founded and run by Peter Lord and David Sproxton, is a world leader in animation. It produces feature films, television series and television commercials for both the domestic and international market.
Their multi-award winning productions are novel, entertaining, brilliantly characterised and full of charm that reflects the unique talent, energy and personal commitment of the very special people who make up the Aardman team. The studio's work is often imitated and yet the company continues to lead the field producing a rare brand of visually stunning and amusing independent and commercials productions.
http://www.aardman.com
For further information about Aardman Animations please contact Anna Harding on +44117 3071318 | +44 7590 712605 or anna.harding(at)aardman.com