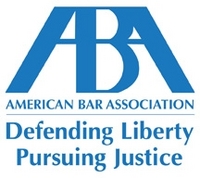 With top-quality legal programs and events, along with presentations by the country's foremost law experts and speakers, the ABA Midyear Meeting is one of the nation's most significant gatherings of legal professionals.
Chicago, IL (Vocus) January 27, 2010
As comprehensive immigration reform looms on the legislative horizon, the American Bar Association will examine recommendations to enhance immigration courts while improving the professionalism, independence and accountability of immigration court judges during the association's 2010 Midyear Meeting, Feb. 3 - 9, in Orlando, Fla.
Indigent defense system improvements, access to care for HIV/AIDS patients, the funding crisis facing state and local courts, the changing face of discrimination and diversity on the bench are among other topics that ABA members will discuss.
With top-quality legal programs and events, along with presentations by the country's foremost law experts and speakers, the ABA Midyear Meeting is one of the nation's most significant gatherings of legal professionals.
The 555-member House of Delegates will meet on Feb. 8 and 9 in the Northern Hemisphere Ballroom, 5th Level, Walt Disney World Dolphin, to consider policy recommendations and to vote on resolutions. Among the policy recommendations that the House of Delegates will discuss are support for a series of measures that would reform legal proceedings to remove immigrants and support for criminal justice reforms in non-juvenile cases.
Other proposals urge states and territories to adopt a Model Act Governing Standards for the Care and Disposition of Disaster Animals; urge Congress to legislate more effective remedies, procedures and protections for victims of pay discrimination, including discrimination based on gender; and support child welfare financing law reforms to eliminate financial incentives for placing children in foster care.
Details on these and all recommendations are available at the ABA House of Delegates Web site. Follow activities at the Midyear Meeting at http://www.abanow.org.
Highlights of the 2010 ABA Midyear Meeting include:
Fifth HIV/AIDS Law and Practice Conference:
Speakers include Dr. Anthony S. Fauci, director, National Institute of Allergy and Infectious Diseases; Christopher Bates, director, U.S. Dept. of Health and Human Services Office of HIV/AIDS Policy;
Dr. Georges Benjamin, executive director, American Public Health Association; Dr. Barry Zukerman, founding director of the National Center for Medical-Legal Partnership; Frances Ashe-Goins, director, Office of Women's Health, U.S. Dept. of Health and Human Services; and
Janet Cleveland, deputy director, Division of HIV/AIDS Prevention, Centers for Disease Control.
Feb. 3 and Feb. 4, Walt Disney World Dolphin, Asia 1 Lobby/3rd Level
A full listing of the programs is available at the AIDS conference site: http://www.abanet.org/AIDS/conferences/2010/home.htm.
Not Illegal to be Young: Using the Law to Protect, Not Punish, at-Risk and Homeless Youth:
This panel will discuss legal ways of helping young people who find themselves homeless.
Feb. 4, 1 p.m., Walt Disney World Dolphin, Europe 5, Lobby/3rd Level
State Budgets, Court Funding and Access to Justice: Sobering Facts and Tentative Solutions:
State court funding has been dramatically impacted by the economic downturn, resulting in what the New York Times has called "a tangible narrowing of access to justice." This discussion will look at the positive steps state and local bar leaders are taking to address this situation.
Feb. 5, 8:30 a.m., Walt Disney World Dolphin, Convention Foyer 3, Lobby/3rd Level
The Changing Face of Discrimination: From Where We've Been to Where We're Going in Civil Rights:
This program will explore how the Civil Rights Act was intended to address discrimination and how current discrimination issues fit into that statute.
Feb. 5, 8:30 a.m., Asia 3, Lobby/3rd Level
Smart Soloing: Effective Strategies for Diverse Lawyers:
This program is designed to help new solo/small firm lawyers build the skills needed to run a successful practice and will address strategies that minority and women practitioners can use to overcome barriers, to capitalize on opportunities and to develop a support network.
Feb. 5, 12:30 p.m., Northern Hemisphere A3, 5th Level
Prosecuting and Defending Immigration-Based Criminal Offenses: What Prosecutors and Defense Attorneys Should Know:
In many cases, numbers of non-citizens are facing prosecution in criminal courts. In some instances, these offensives are immigration-based crimes such as fraudulent passports or false claims to citizenship. This session will discuss how to examine an A-File and how a particular court result will affect immigration status.
Feb. 5, 1 p.m., Walt Disney World Swan, Swan Ballroom 2, 1st Level
Hot Off the Press: A Call for Reform of the Immigration Adjudication System:
This panel will include leading immigration advocates and scholars from across the country, including Miami-based staff attorney Debbie Lee, co-director of the Florida Immigrant Advocacy Center.
Feb. 5, 3 p.m., Promenade Salon IV, Ground Level, Disney's Boardwalk Inn
Wrongful Convictions and Other Costs of Inadequate Representation:
Barry Scheck, co-founder and co-director of the Innocence Project at the Benjamin N. Cardozo School of Law, will deliver the keynote address during the luncheon at the Sixth Annual Indigent Defense Improvement Summit.
Feb. 6, 12:30 p.m., Walt Disney World Dolphin, 1st Level, Pacific Hall A
The 5000-Year-Old Formula: Negotiation From Moses to Next Monday Morning – The Rules Haven't Changed:
Based on Lee Hetherington's innovative law school course on negotiation, this program will provide a practical framework designed for lawyers engaged in deal making and in settling disputes.
Feb. 6, 1 p.m., Walt Disney World Dolphin, 5th Level, Northern Hemisphere A2
Diversity on the Bench: Is the "Wise Latina" a Myth?:
A growing number of studies are demonstrating the impact of a judge's gender or ethnicity in certain types of cases. The studies underscore the importance of diversity on the bench. This panel looks at the new research as well as suggests what can be done to promote accuracy, fairness, consistency and predictability in judicial decision-making.
Feb. 6, 2:30 p.m., Walt Disney World Dolphin, Northern Hemisphere A4, 5th Level
Reporters with ABA credentials are welcome to attend and cover all sessions for free by obtaining credentials in the full-service Press Room in the Walt Disney World Dolphin, Atlantic Hall C, 1st Level, starting at 8 a.m. on Thursday, Feb. 4. The Press Room will remain open for onsite media registration from 8 a.m. to 6 p.m. daily and will close one hour after the adjournment of the House of Delegates on Feb. 9. Credential guidelines are online at http://www.abanet.org/media/credentials.html. Reporters also can complete registration online. The on-site Press Room phone number is 407/939-2914.
With nearly 400,000 members, the American Bar Association is the largest voluntary professional membership organization in the world. As the national voice of the legal profession, the ABA works to improve the administration of justice, promotes programs that assist lawyers and judges in their work, accredits law schools, provides continuing legal education, and works to build public understanding around the world of the importance of the rule of law.
This distribution list is a service to the news media from the American Bar Association Division for Media Relations and Communication Services. Your e-mail address will only be used within the ABA and its entities. We do not sell or rent e-mail addresses to anyone outside the ABA. To change your e-mail listing or be removed from our distribution lists, please contact the Media Relations Department at 312/988-6171 or abanews(at)abanet(dot)org.
To review our privacy statement, click here.
Contact: Barbara Power
Phone: 312-988-6147
Online: http://www.abanews.org
###