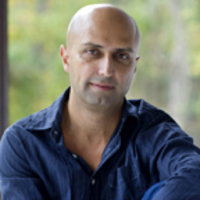 The gold that we are seeking awaits recognition inside of our very own bones.
New York, NY (PRWEB) April 19, 2011
In a culture where spirituality itself has become a commodity, it can be difficult to differentiate between what awakens us and what keeps us asleep. Spirituality is commonly perceived as simply a movement toward the light, rather than an honest examination of repressed aspects of our psyche.
Abdi Assadi looks in depth at some of the ways we tend to bypass doing deep spiritual work by keeping our personal shadows hidden behind our spiritual practices and our ideas about spirituality in general. He examines topics such as original wounding that initially brings us to the spiritual path, unhealthy teacher-student relationships, and addictive behaviors that masquerade as spiritual practice. He also explores how, through the genuine discovery of helplessness and surrender, our personal relationships can and should be utilized as powerful vehicles for spiritual transformation.
Abdi's book, "Shadows on the Path: Revelations and Pitfalls on the Spiritual Journey" is a no-holds-barred look at how spirituality has been co-opted by our consumerist, commercial culture, and how true spiritual work consists of stripping away and not acquisition.
"Shadows on the Path" is now available in Amazon Kindle eBook format, in Audio Book (.mp3 files) format, and has recently been published in Germany.
Abdi is teaching a workshop at The Omega Institute in Rhinebeck, NY August 12-14. The workshop is entitled "Shadows on the Path - Hiding and Seeking on the Spiritual Journey"
###