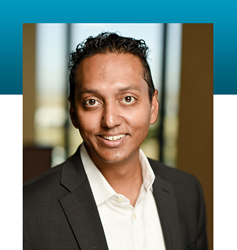 I am humbled and thrilled to be accepted into Forbes Technology Council. I am vehemently passionate about helping companies and our community excel in technology, especially in an ever-evolving technological world. Companies need support in this transition in order to stay relevant and to thrive, an
DENVER (PRWEB) May 13, 2019
Abhishek Pakhira, COO of Aureus Tech Systems, an accelerated digital transformation company and Microsoft Gold & Co-sell partner, headquartered in Denver, CO, has been accepted into Forbes Technology Council, an invitation-only community for world-class CIOs, CTOs, and technology executives.
Abhishek Pakhira was vetted and selected by a review committee based on the depth and diversity of his experience. Criteria for acceptance include a track record of successfully impacting business growth metrics, as well as personal and professional achievements and honors.
"We are honored to welcome Abhishek Pakhira into the community," said Scott Gerber, founder of Forbes Councils, the collective that includes Forbes Technology Council. "Our mission with Forbes Councils is to bring together proven leaders from every industry, creating a curated, social capital-driven network that helps every member grow professionally and make an even greater impact on the business world."
As an accepted member of the Council, he will connect and collaborate with other respected local leaders in a private forum. Abhishek will also be invited to work with a professional editorial team to share his expert insights in original business articles on Forbes.com, and to contribute to published Q&A panels alongside other experts.
"I am humbled and thrilled to be accepted into Forbes Technology Council. I am vehemently passionate about helping companies and our community excel in technology, especially in an ever-evolving technological world. Companies need support in this transition in order to stay relevant and to thrive, and I'm thankful to be able to use my position on the highly-revered Forbes Technology Council to further bolster thought-leadership, discussion, collaboration, and all-around business growth for our economy and companies large and small" said Abhishek Pakhira, COO, Aureus Tech Systems.
ABOUT FORBES COUNCILS
Forbes Councils is a collective of invitation-only communities created in partnership with Forbes and the expert community builders who founded Young Entrepreneur Council (YEC). In Forbes Councils, exceptional business owners and leaders come together with the people and resources that can help them thrive.
For more information about Forbes Technology Council, visit forbestechcouncil.com. To learn more about Forbes Councils, visit forbescouncils.com.
Aureus offers Cloud Migration, Application Modernization, Digital Workplace, Predictive Analytics & Data Visualizations and IoT solutions using Microsoft365/Azure as an integrated one-platform experience. Some of Aureus' clients include Allergan, Imagine Communications, Jamba Juice, Morrison Foerster, and Forbes Law Group.
For more information on Aureus's products and services, visit http://www.aureustechsystems.com. For press inquiries, please contact aclute@aureustechsystems.com.