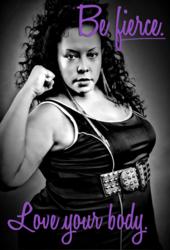 The whole social networking community has been rallying behind our cause.
Baltimore, MD (PRWEB) October 10, 2012
Following last year's success, AboutCurves.com, an online plus size lingerie retailer, is currently holding it's second annual Lingerie Loves Your Curves (LLYC) blog-a-thon charity event for the National Organization of Women (NOW).
The event encourages bloggers to address size-acceptance in modern society in an effort to raise women's self-esteem and challenge industries and media that make money from manipulating it.
The event, which starts today, October 10th, and will continue through October 24th, was moved this year to coincide with tomorrow's Love Your Body Day, held by NOW. About Curves is hoping that this move will provide further encouragement to bloggers writing about size-acceptance and self-esteem issues.
Additionally, About Curves has enlisted the help of famous plus-size model and blogger, Olga Gonzalez Ramos, who will be modeling for the event.
About Curves co-founder, KC Culver, is already seeing the change of date pay off, saying, "There's been a huge increase in awareness of this year's event! I've been receiving phone calls and emails everyday since October 10th pointing out great new blog posts and websites. The whole social networking community has been rallying behind our cause."
The blogger who brings in the most donations will be able to select from a variety of prizes, ranging from gift certificates, to donations in their name to NOW, to money towards a professional photo shoot.
People are encouraged to participate by (1) Promoting the event on their website or blog, (2) Donating to the cause, (3) Spreading word through social media outlets like, Facebook, Twitter, and Pinterest.
After last year's event, AboutCurves.com continued to reach out to members of the blogging community who make a difference in size-acceptance by awarding badges to the top 50 self-acceptance bloggers. They plan on awarding even more "size-acceptance difference makers" this year.
About AboutCurves.com
About Curves was started in 2001 by Robin Bryan Culver and KC Culver—a mother-daughter team focused on creating attractive lingerie options for plus sized women. In response to a lack of options available to women who didn't fit a particular "mold," the owners opened an online store aimed at celebrating women's natural curves.
The lingerie designed by About Curves is tested, approved, and modeled by real plus size women. The owners feel that women shouldn't be limited to poor quality lingerie that doesn't fit—they should wear lingerie that fits, highlights their curves, and makes them feel and look as beautiful as they truly are.