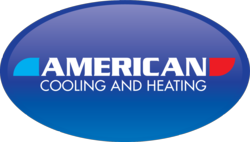 We Will Keep You In The Cool And Comfortable
Scottsdale, Arizona (PRWEB) July 11, 2012
With record temperatures this summer, consumers are looking to keep their air conditioners running well while finding other solutions to beating the heat. Scottsdale AZ A/C Service Expert American Cooling And Heating is here to help.
This June brought record temperatures to the Phoenix and Scottsdale regions, sparking not only repeat trips to the pool, but also a higher need for air conditioning repair services. American Heating and Cooling was able to keep many customers cool during the oppressive heat of early summer.
According to the National Weather Service, June 1 reached a full 111 degrees in Phoenix, making it the hottest temperatures the city had seen in early June since 1977. On July 9 it reached a high of 113 degrees. When temperatures reach that level, people have to find creative ways to stay cool. American Cooling and Heating, the area's air conditioning service experts offers creative solutions for staying cool.
Tips for Beating the Heat
The goal when trying to stay cool is to lower the body temperature. One way to do this is to jump in the pool, run through the sprinkler or take a cool shower. One can also sit with feet in a bucket of cool or ice water to lower body temperatures. Fans to circulate the air can help it feel cooler inside, even when the air conditioner is not working well. However, the most important way to keep cool and safe in extreme high temperatures is to ensure that air conditioning is fully functional. If an Air Conditioning Unit is broken or if air conditioning is unavailable then going to a place with A/C is a good temporary fix, go to a shopping mall, sit in a restaurant and enjoy a cold drink, or check into a hotel until the problem is resolved or wait until it cools down.
High Temperatures Make a Working Air Conditioner a Priority
At times, air conditioners are viewed as luxury items, but not so in record breaking Arizona summers. At temperatures significantly over 100, a broken air conditioner can be a life threatening problem. With industry leading service, American Cooling and Heating was ready to meet this need when record breaking temps hit the area.
American Cooling and Heating keeps technicians on call 24 hours a day, seven days per week throughout the greater Phoenix area. This means that customers can get immediate service for their air conditioning units, even if it is outside of normal business hours. After-hours technician service is subject to availability, but most customers find they can get help when they need it.
In addition, the technicians at American Cooling and Heating are some of the best journeymen in the industry. They are trained on all makes and models of air conditioners, including Goodman, Amana, Rheem, Trane and Carrier, which means that they will be able to efficiently fix any A/C unit, bringing homes to comfortable condition quickly and with minimal hassle.
Proper Credentials to Back Their Service
American Cooling and Heating has excellent credentials to back their services. They are a fully licensed, bonded and insured company that has earned an A+ rating with the Better Business Bureau. They have a long list of satisfied customers that point to their fast, friendly service. If service is needed from one of the area's top HVAC companies, visit American Cooling and Heating at http://www.americancoolingandheating.com or call 480-699-2516.
-- Disclaimer. The information included in this article is for informational purposes only. It is not intended nor implied to be a substitute for professional medical advice. The reader should always consult his or her healthcare provider to determine the appropriateness of the information for their own situation or if they have any questions regarding a medical condition or treatment plan.The reader understands and agrees American Cooling And Heating and any of its subsidiaries or affiliates shall in no event be liable for any direct, indirect, incidental, consequential, or exemplary damages. Use at your own risk. --