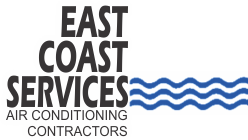 A satisfied customer is our best asset
Pompano Beach, FL. (PRWEB) March 21, 2013
The announcement today by the reputable East Coast services, that its new up-to-date AC Services website, is now published and fully functional, has been well received; residents of Palm Beach County and Broward County said that with extreme popularity of internet use in the selection of residential and commercial AC services, and AC Repairs and AC Services decision-making, the new website would play a useful role.
Moreover, because of its user friendly, interactive features, the website's accessibility is now greatly enhanced. One resident who has already used the website, said that he was very impressed to see that East Coast Services took the time to include useful Energy Saving Tips. Another admitted, that he had never thought about getting his indoor air quality assessed, but will now do so, by booking with East Coast Services. Several commented on the inclusion of the printable coupons and special offers with substantial savings, as well as clear detailed Emergency Information and the Operating Business Hours.
The East Coast Manager said: "Whether you are very computer savvy, or barely so, regardless of your level, you are sure to benefit from our new website; helping you is our main goal!" He expanded: "The range of services which we offer is extensive, and that is certainly reflected on our new website." East Coast Services reliably advises on the purchasing of new AC units, and reminds residents that in the interest of energy savings, as well as cost-effectiveness, AC units over 10 years in service, should definitely be immediately replaced. One can actually save 20% on AC energy use, by replacement. He emphasized that East Coast Services promotes "maximum comfort, high energy efficiency, reliability, and professionalism", on their new website; a blueprint of some of the East Coast Services hallmarks over the years.
The new East Coast Services website is a mine of information on their Professional Air Conditioning Sales, Services, and Maintenance packages. All work complies with national, state, and local codes. All work is fully guaranteed and only high quality resources are used, in performing AC Services and AC Repair tasks.
East Coast Services deal in top name brands: Amana, American Standard, Carrier, Janitrol, Mitsubishi Electric, Payne, Rheem, Rudd, Tempstar, Trane, Gooman, Florida Heat Pump, and others. The new website gives enough information to guide a consumer in the direction of an informed purchase decision.
According to the website, be it Boca Raton AC Repair, Pompano Beach AC Repair, or any other areas in the Counties which East Coast Services operate, the highest standards will always the priority. In the Preventive Maintenance Package, the website notes that clean filters will be installed and algaecide treatment applied, motors lubricated, belts inspected. There is mention too of Service maintenance Agreements and inclusion in the Priority Customer list, as well as Preferred Customer Rates for parts and labor billing.
That this new East Coast Services website is very outstanding cannot be denied. With East Coast Services advantage as a FPL Participating Independent AC Contractor, the company is playing a tremendous role in the lives of Floridians. Present clients include, National Food Chains, Stores, Malls, Offices, Hospitals, Condominium Developments.
For additional information,
Media Contact
Nick Jacmacjian
(954) 300-2722
eastcoastser(at)aol(dot)com
http://www.eastcoastservicesinc.net