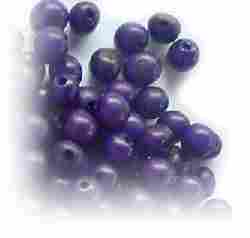 New York, NY (PRWEB) July 8, 2008
AcaiBerry-Products.com, the leading internet resource for general information and product information about acai berries, the popular fruit from the Brazilian rainforest, has announced a list of guidelines to help consumers easily select the most nutritionally potent acai products.
According to Charles Sanderson, the public relations director for the company, there are about a half dozen essential critical criteria that customers should be aware of before shopping for acai products. Sanderson says, "Customers who invest just a little effort reading our website can easily become an informed consumer because we explain very concisely what constitutes a high quality and nutritionally significant acai product. We explain in simple language on http://AcaiBerry-Products.com how to easily tell which products are the good ones and which are a waste of money".
An important section on the site discusses which types of acai berry products should be avoided and why these type products are inferior. The different methods in which acai is processed is explained along with the important differences between them. Processing techniques such as freeze drying, regular freezing, spray drying and extracts are all discussed in simple to understand terms. The different processing methods can have a significant impact on the nutritional potency of the final product. Another section discusses acai berry side effects and why this is not an issue if you are using pure organic freeze dried acai with no added ingredients. More discussion about acai side effects can be found on the blog section of the company website.
Another section explains all about freeze drying and why many experts feel this process best preserves the nutritional potency of the acai and is easiest to use for most consumers. There is a section about maintaining the nutritional potency of the acai berry and another about how to select the best acai berry products.
The company also has a blog where consumers can obtain information about the latest news, pricing specials, new products, recipes and more. In the section titled Best Acai Berry Products, the company lists their favorite acai products.
Sanderson explains, "There has been so much positive publicity about acai berries in the past year or so that it's easy to get caught up in the hype and just grab any product that has the word 'Acai' on the label. But only a few products preserve the true nutritional potential of this fruit and our website identifies them for consumers".
For information about the potential acai berry benefits that have attracted so much attention there is a section with links to many of the articles about this fruit from across the country.
Sanderson adds, "The acai berry has been called one of the most nutritious foods in the world and has been referred to as a miracle berry. It's said to much more antioxidant value than blueberries, 10 times more antioxidants than red grapes and 10 to 30 times the anthocyanins than red wine in addition to healthy fats and more. We want to do our part to help people get their moneys worth when they shop for these products."
There are a number of factors that impact the quality and nutritional content of the popular fruit from the acai palm tree. So consumers who want to enjoy the nutritional benefits of acai berry will need to become informed consumers in order to sort out the best products. The organization has done a lot of detective work for consumers and it does an excellent job of sorting out the best acai products.
For instance, consumers should be aware that the fruit is highly perishable and will start to quickly lose its nutritionally potency within 24 hours of harvesting unless it is freeze dried or frozen within this tight time frame. It is important to know that the company supplying the freeze dried or frozen acai product has sufficient quality controls in place, so they can be certain that the berries that they are freezing or freeze-drying has been freshly picked. This is one of about half a dozen critical criteria that are explained on the website that consumers need to know when selecting an acai berry product.