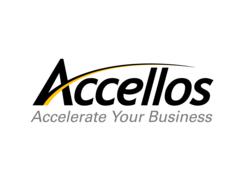 Case study illustrates Michigan tanker operation's transition from manual, paper-based dispatching methods to advanced transportation management system.
Bloomfield, Connecticut (PRWEB) February 07, 2012
Prophesy Transportation Solutions, Inc. (an Accellos division), provider of trucking and logistics software solutions to the transportation industry, has released a case study of its long-time customer M.B.H. Trucking, LLC. This profile describes the success that M.B.H. Trucking has experienced since implementing Prophesy Dispatch trucking software with Quickbooks® Interface.
M.B.H. Trucking, located in Webberville, MI, was founded in June of 1998 by Brian Hitchcock. In January of 1999, Brian officially launched M.B.H. Trucking, LLC. When M.B.H. Trucking opened its doors, the company consisted of only two trucks, four tankers, and four drivers; in the first year Brian purchased one truck each quarter in order to effectively manage the company's growth. M.B.H. has grown exponentially since then. Currently, the company is the largest it has ever been with 24 trucks, 39 trailers, and a total of 28 employees.
M.B.H. Trucking originated from generations of trucking industry experience. Before the company was founded, Brian was immersed in the trucking industry. Brian's grandfather and parents had worked in trucking for as long as he can remember, which drove his own interest in the industry. Like Brian, his sons are also rooted in trucking, and assist with the daily operations at M.B.H. Trucking.
M.B.H. Trucking is a family-run tanker operation that hauls everything from Liquid farm fertilizers, animal food and by-products, diesel exhaust fluid, and liquid sugar. They also have a division that specializes in transporting hazardous materials such as propane, ammonia, and several other liquid chemical products. The company covers all areas east of the Mississippi and as far south as Georgia's northern border.
Like other trucking companies, M.B.H. Trucking had used many methods such as paper and pen, whiteboards, and manual spreadsheets for handling their dispatch and accounting functions before deciding to investigate software options. The M.B.H. team had also begun using Quickbooks accounting software just before they began their search for a dispatching solution. Brian explained, "Our bookkeeper suggested that we use Quickbooks because it is such an intuitive program and we grew to love it. I wanted to make sure that any dispatch software options we considered integrated with Quickbooks and we noticed right away that Prophesy integrated the best."
Brian and the M.B.H. Trucking staff had begun a search for dispatching software because their company had begun to grow. They wanted to make sure all of the company data was easily accessible and safely stored in a robust solution, so they began researching their options. "Everything was stored in my brain, including rates. I knew the trucking industry inside and out; it was like knowing where my keys were in my car. It was very important for me to find a program that could handle all of the information that we needed to add to it and even more important for my staff to work well with the program."
Brian inquired about four software solutions before making a final decision. Although Brian had researched Prophesy on the Internet, he decided to call a few other companies that were using the program at the time to get an insider's view of the product. "I called a long term friend that was using Prophesy Dispatch to ask for advice about the program. After he explained how well the software worked and how smoothly his company had been running since their implementation I decided Prophesy was the solution for us," Brian said. Brian immediately scheduled a demonstration of Prophesy Dispatch with National Sales Manager, Kevin Pasternack and instantly knew that the solution would be a perfect fit for M.B.H. In April 2001, M.B.H. Trucking chose Prophesy Dispatch with Quickbooks interface to run their daily operations.
"Our in-house I.T. specialist took care of implementing the software. The process was painless. Since the initial installation, I have taken care of all system updates myself and have had no problems," described Brian.
M.B.H. Trucking has taken advantage of a wide array of training with their favorite Prophesy Training & Implementation Consultant, Steve Knauber. They have had multiple employees participate in training over the phone and Internet as well as training in the state-of-the-art classrooms at the University of Prophesy in Bloomfield, CT. Most recently, Brian decided to bring Steve into the M.B.H. Trucking office to conduct training at the company location. "Having a training and implementation consultant come into the office came as a highly recommended idea by individuals at another trucking company; they said that it would help clear up any discrepancies we might have." Brian went on to say, "Steve definitely cleared up all of the questions that we had." Overall, M.B.H. Trucking has seen a rise in employee confidence levels thanks to the knowledge that they gained during training. The staff also enjoys knowing that they have the ability to contact Steve, or the Customer Support team, directly when they have questions about the system.
After installing Prophesy Dispatch, the initial results were better than Brian had expected. "Once the staff at M.B.H. was comfortable with the new software, everything else fell right into place." Brian continued to explain that their software investment in Prophesy Dispatch was tremendously worthwhile, as is evident by M.B.H.'s notable 25% increase in revenue since beginning to use Prophesy Dispatch.
M.B.H. Trucking currently uses Dispatch with Quickbooks and SQL integrations, along with modules for IFTA fuel tax reporting, driver management and driver log auditing. They have also implemented Prophesy's Brokerage and Multi-Company add-ons.
When asked about the future of M.B.H. Trucking, LLC, Brian said, "The future holds only positive growth for M.B.H. Trucking. We hope to increase employees and services as we move forward. We are always looking to improve and grow and, thanks to Prophesy, that has gotten much easier to do."
Explore. Expect. Exceed…With Prophesy, an Accellos Division
The Total Solution for Transportation.
More trucking companies use a Prophesy software solution than any other brand on the market today! Quite simply because we have built the industry's leading total trucking software solution, designed to manage every facet of a growing trucking operation for both public and private fleets, with integrated, comprehensive and easy to use features that ensure unsurpassed efficiency and greater profit.
Prophesy works with its customers to help them:
Explore new solutions and capabilities to make their business more efficient and successful.
Expect the best in quality and functionality from Prophesy.
Exceed their own expectations and those of their customers.
For more than 20 years, the Prophesy name has represented quality, reliability and affordability for the trucking industry. Our products offer reliable control over daily trucking operations, yet are easy for growing trucking companies and other fleet operations to implement, integrate and afford. This approach allows our users to build upon their total solution as their needs grow. For more information on how your trucking company can explore, expect, and exceed with the Prophesy Total Solution for Trucking, visit us on the web at http://www.mile.com today!
About Accellos
Accellos, headquartered in Colorado Springs, Colorado, is a global provider of logistics, warehouse, third-party logistics, transportation and mobile fleet management software solutions. The company addresses the supply chain management and execution market with warehouse management systems for multiple environments, including transportation management software and in-field mobile resource management solutions. Accellos' powerful supply chain execution solutions are easy to customize and implement, providing customers with more innovation for less investment. For more information, email info (at) accellos.com or visit http://www.accellos.com.
All products are either registered trademarks or trademarks of their respective companies in the United States and/or other countries.
Media Contact:
Chris Johnson
Marketing Specialist, Accellos, Inc.
T: 800-776-6706 x7332
chris(dot)johnson(at)accellos(dot)com
# # #