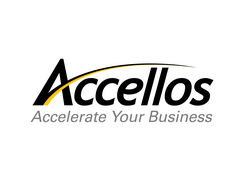 We look forward to working more closely with Accellos over the coming months and years.
Colorado Springs, Colorado (Vocus) December 23, 2008
Accellos , a leading provider of supply chain execution software solutions, announced that an Endorsed Development Partner agreement has been signed between Accellos and Sage Software's Business Management Division (BMD). The agreement establishes the Accellos One Warehouse suite as a recommended solution for Sage Accpac ERP (enterprise resource planning) and Sage Pro ERP solutions. As part of the BMD Endorsed Development Partner program, Sage will promote and market Accellos' solutions through its global partner channel.
Accellos One Warehouse is a fully integrated suite of products aimed at increasing the productivity, efficiency, and visibility of activities that take place in a company's warehouse and distribution operations. Seamlessly integrated with Sage Accpac ERP and Sage Pro ERP, Accellos One Warehouse provides rapid ROI for companies with up to several hundred warehouse workers.
"Accellos is a long time Sage OEM partner with solutions that have been successfully implemented by Sage customers across the globe. Becoming a BMD Endorsed Development Partner enables Accellos to directly apply their specialized skill sets to even better serve our mutual small and mid-sized business customers," said Alan Bryant, Senior Vice President ISV Programs and Developer Relations for Sage Software's Business Management Division. "We look forward to working more closely with Accellos over the coming months and years."
The BMD Endorsed Development Partner program helps Sage Software's sales and marketing teams present a more comprehensive solution to customers' business problems by combining Sage Software's business management systems with Accellos' solution for the warehouse.
"Simplifying the selection process for the business customer is one of the key attractions to Sage Software's Endorsed Development Partner program. Allowing the customer to sign one agreement for the total solution truly puts the customer's interests and concerns first," said Joel Kremke, Accellos Chief Operating Officer. "We're proud that Sage has recognized Accellos as a leader in the supply chain space, and we're excited to work with them and their partners to deliver value to both new and existing Sage customers."
About Sage Software's BMD Development Partner Program
The BMD (Business Management Division) Development Partner Program is designed to help ISVs (Independent Software Vendors) successfully develop, test and market applications that enhance and extend the functionality of Sage Software's BMD solutions. The program provides extensive development resources, technical services, strategic product and marketing benefits that help maximize Development Partner revenue opportunities. Endorsed Development Partners, the highest achievable designation in the program, receive the greatest benefits by meeting rigorous strategic, technology and integration criteria. Sage Software supports the needs, challenges and dreams of nearly 2.9 million small and mid-sized business customers in North America through easy-to-use, scalable and customizable business management solutions. For more information on the Sage Software BMD Partner Development Program, please visit http://sagesoftware.com/partners/development_program/index.cfm
About Accellos
Accellos, headquartered in Colorado Springs, Colorado, is a global provider of logistics, warehouse, third party logistics, transportation and mobile fleet management software solutions. The company addresses the supply chain management and execution market with warehouse management systems for multiple environments, including transportation management software and in-field mobile resource management solutions. Accellos' powerful supply-chain execution solutions are easy to customize and implement, providing customers with more innovation for less investment. For more information, email info (at) accellos (dot) com or visit http://www.accellos.com.
Media Contact:
Matthew Turner
VP Marketing, Accellos, Inc.
T: 719-433-7024
# # #