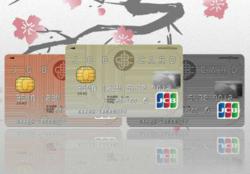 City of Industry, CA (PRWEB) September 05, 2012
US Bankcard Services, Inc. (USBSI) announces a new promotion where merchants will receive a $50 gift card for a new account that accepts and processes JCB transactions. Merchants who join the USBSI family in the month of September and have a business located in New York, New Jersey or Connecticut are eligible for this promotion.
JCB is the largest credit card company in Japan and the 4th largest international payment brand. It is issued in 16 countries, has more than 71 cardholders, and is accepted by over 20 million merchants in 190 countries. Merchants who accept JCB gain access to the spending power of Japanese tourists, who rank fourth among all international visitors to the U.S. and second in spending, with high averages in terms of transaction amounts.
As part of its commitment to innovation and giving merchants opportunities to expand their businesses, USBSI encourages all of its merchants, especially its new merchants, to accept JCB. This is especially true now that JCB is accepted through the Discover Network, making it easier than ever to process JCB transactions. By partnering with USBSI and JCB, merchants can discover a new world of customers and possibilities.
About US Bankcard Services, Inc.
US Bankcard Services, Inc. is a top rated MSP that offers competitive rates, incredible customer service support, and cutting edge technology in credit card processing services. US Bankcard Services, Inc. offers a wide array of value-added services, including QuickDining (QD) restaurant e-commerce, gift card services, check guarantee, PCI–DSS compliance consultancy, 24-7 multilingual customer service and technical support. US Bankcard Services, Inc. is a registered MSP/ ISO of Elavon, Inc. Georgia.
For more information about merchant bankcard services please visit us at usbsi.com or call us at: 1-888-525-8558.