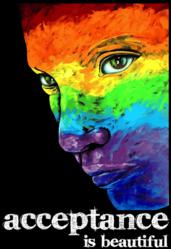 SXSW is the perfect launch pad for Acceptance.org
Houston, TX (PRWEB) March 07, 2013
Houston serial-entrepreneur, Daniel Henderson, is making SXSW the official launch pad of his grassroots movement, acceptance.org, by sponsoring the first ever live streaming social commerce music event (R2RLive.com) put on by the Recording Artists Guild and Cinsay, and hosted by P. Diddy.
"SXSW is the perfect place to raise awareness for our cause, especially via the first ever event of it's kind. We are very happy about the opportunity to sponsor such a unique event." Daniel Henderson, founder of acceptance.org
"We are excited to partner with several sponsors, especially acceptance.org, whose cause we fully support," Byron Booker, CEO Recording Artists Guild
Acceptance.org is a grassroots movement to promote universal acceptance regardless of race, religion, or sexual orientation.
Recording Artists Guild provides recording artists access to creative and professional services, along with networking opportunities, and many other valuable services for a low monthly membership.
Cinsay is a next generation eCommerce, viewer interactive, video-based platform for any size business. Cinsay's SaaS based technology enables anyone to sell products, display printable coupons, capture donations, and generate leads all inside the patented Smart Store.