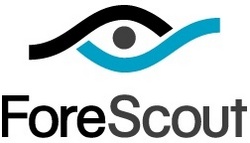 CUPERTINO, Calif. (PRWEB) December 15, 2008
The Threat:
  The rise in cyber attacks covered in recent front-story news has forced corporate executives and government officials to realize the potential threat caused by common USB thumb drives. In fact, US Defense officials at the Pentagon recently banned the use of external computer flash drives at all government locations around the world.
  The Solution:
ForeScout is currently working with the Department of Defense (DoD) to identify and disable the use of thumb drives and prevent unauthorized devices from gaining access to their network.   This one-hour discussion presented by ForeScout's Federal security team will include case studies on how Department of Defense agencies and organizations worldwide are using CounterACT and a few best practices to prevent unauthorized devices from gaining network access.   When:
Thursday, December 18, 2008 at 10:30AM (EST)
Where:
Please register for the webinar at: http://www.forescout.com/webinars/121808.html
About ForeScout Technologies, Inc.
ForeScout is the leading provider of access control and compliance solutions. With top-tier customers from every vertical, ForeScout has perfected the art of providing strong access control without disrupting network operations or needlessly punishing end users. ForeScout's flagship product, CounterACT, protects over 500 of the world's most secure enterprises and military installations with global deployments spanning 37 countries. The CounterACT family of products provides a path to complete security policy enforcement and is fast and easy for administrators to deploy, manage and maintain. For more about the company and its products, visit http://www.forescout.com.