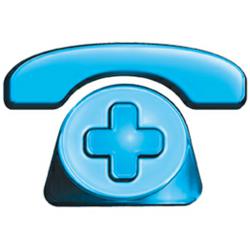 If a targeted campaign of accident awareness and prevention was rolled out across the country, employers and their staff would all benefit greatly from the advice
(PRWEB UK) 16 March 2013
Figures released by the Royal Society for the Prevention of Accidents show that accidents affect the lives of a third of the population in England, and they have begun a campaign to raise awareness of high value-low cost accident prevention education. The group argue that dedicating time and resources to educating people about accident prevention, makes more sense than spending huge sums of money after the event.
It is hoped that by educating people to understand how accidents happen, how to assess risk, and be able to decide whether their own safety is being compromised, it will reduce the number of accidents, particularly in the workplace.
Work accident compensation experts, the Accident Advice Helpline, welcome this view of prevention being better than cure. A spokesperson for the company commented,
"Accident at work compensation claims continue to account for a large number of overall cases. If a targeted campaign of accident awareness and prevention was rolled out across the country, employers and their staff would all benefit greatly from the advice and guidance provided."
It is expected by RoSPA that the number of accident injury claims taken against employers would reduce, if a nationwide accident prevention campaign was adopted by the government.
The Accident Advice Helpline offers expert legal advice and accident injury claims support on a no win no fee basis. They deal with many different accident types, and their freephone number is 0800 6897 221.