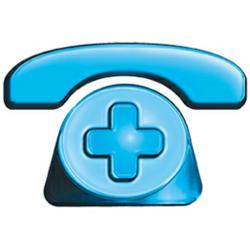 Simple measures such as wearing bright protective or reflective clothing will help [motorbikes] to be seen by other road-users, and driving defensively will give them plenty of time to react to dangerous situations
London, UK (PRWEB UK) 13 March 2013
The government 'Think Bike' campaign continues to try to protect motorcyclists on our roads by offering advice to both bikers and motorists. Statistics shown on the 'Think'website state that motorcyclists account for 22% of all road user deaths, even though motorbikes make up just 1% of road traffic. So what else can be done to maximise the safety of motorcyclists on our roads?
Top advice and compensation provider, the Accident Advice Helpline, who deal with many RTA claims involving motorbikes, suggest that wearing the best protective clothing and a strong helmet can go a long way to minimising injuries.
A representative from the accident injury claims company commented,
"Motorcyclists are very vulnerable on the roads at any time of year, but with the recent spell of adverse weather conditions, they are in great danger of serious injury if they do not take extra care. Simple measures such as wearing bright protective or reflective clothing will help them to be seen by other road-users, and driving defensively will give them plenty of time to react to dangerous situations."
In a bid to improve motorbike safety, the government is working alongside motorcycle trainers to review the motorcycle test itself, in an attempt to make it safer for all candidates.
The Accident Advice Helpline offers a free 24 hour helpline to anyone wanting to find out more about making accident injury claims. Many people go on to make successful claims on a no win no fee basis. Call 0800 180 4123 to speak to someone who can help.