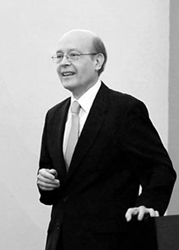 LITTLETON, N.H. (PRWEB) September 06, 2018
Acclaimed pianist Marjan Kiepura returns to YouTube with five new video clips including the Chopin song "Dumka" never performed as a solo work before. Marjan discovered that this song, the Op. 74, No. 19 composed for voice and piano, can be played as a solo piece.
There are also two Mazurkas including the dramatic Op. 7, No. 3 in F Minor and the rarely performed Op. 24, No. 3 in A-Flat Major.
Other additions to Marjan's YouTube channel are a Béla Bartók compilation of short piano works including the No. 8 dance from the 15 Hungarian Peasant Songs, and Nos. 2, 3 and 4 dances from the Romanian Folk Dances. This Bartók compilation is dedicated to Marjan's late mother, the prominent Hungarian soprano and film star, Marta Eggerth, who sang Bartók repertoire and knew Bartók personally. There is also the popular Chopin Prelude Op. 28, No. 7 in A Major. Marjan provides brief introductions to each work with historical and musical references.
Marjan Kiepura, who has made a particular specialism of Chopin's Mazurkas over many years, believes they provide the key to Chopin's personality and in particular, to his idiomatic Polish traits. Marjan's own family connection to both Chopin and Bartók has been informed by his illustrious parents, the singers Marta Eggerth and celebrated Polish tenor Jan Kiepura.
This project is a follow-up to Marjan Kiepura's acclaimed debut Chopin CD entitled "Images of a Homeland" catalog number KIE2000.
The CD, MP3s and other streaming options are available on http://www.patriamusic.com
http://www.cdbaby.com, http://www.iTunes.com, Spotify and other internet venues.
Marjan Kiepura has a channel on http://www.youtube.com where these videos may be viewed.
The recordings were made at Mechanics Hall in Worcester, MA with the Pagano Media team. Sound Engineer was Joseph Chilorio,Technical Director of Mechanics Hall, and co-producers were Connie Chesebrough and Jane Knox-Kiepura.
For more about Marjan Kiepura, visit http://www.patriamusic.com.