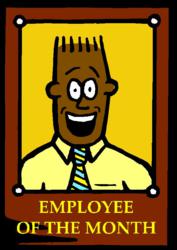 When you're depressed, all it takes is one good conversation to make you feel like singing. It being payday helps too."
--- Unkown Author
San Francisco, CA (PRWEB) June 27, 2012
Certainly if Cash is King, then Payroll must be its Queen when determining what numbers matter most.
David Flores, President of Books In Balance says, "Employees are the essential part of making a business work successfully and a main reason why it is extremely important that business owners pay their staff correctly and on time."
The Small Business Administration(SBA) reported, "The first sign that any business is in trouble often comes in the form of missed or late payroll." So, what do you do if cash is in short supply?
Managing partner of Books In Balance says, "Often times small business entrepreneurs experience a time when cash flow is tight and the ability to meet payroll is compromised, so an owner needs to take action quickly to ensure that they are able to pay employees promptly and at the same time keeping in compliance with government regulations." For example, "look at accounts receivable to determine where a business can tap into overdue accounts and collect from those late paying clients, streamline inventory if possible and eliminate old high value items, and least favorite turn to lines of credit or loans."
Books In Balance provide services that help small companies create and distribute paychecks promptly while keeping information updated about current earnings and year-to-date salary information, modifications, additions and deductions. Books In Balance provide small business bookkeeping services to help keep track of taxes and available tax benefits.
Flores adds, "Adding a professional partner like Books In Balance to help assist with your current payroll or bookkeeping needs is more importantly adding the benefit of expertise and training to assist small business stay on track and a step ahead of cash shortages due to a lack of oversight and planning."
Services offered by accountants help small businesses take the guesswork out of managing employee payrolls, comply with state and federal tax laws and in proper business management.
Need a qualified professional bookkeeping and tax service, try contacting Books In Balance to help.
Books in Balance is based in San Francisco, CA and provides over 35 years' of combined experience in accounting, bookkeeping, taxation and business management working extensively with the small to mid-size businesses and entrepreneurs to help them maintain good financial data every step of the way.
More information is available at http://www.booksinbalance.net or calling (415) 979-0706.