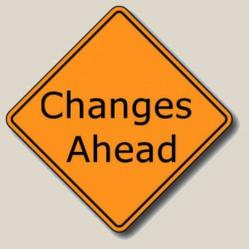 Earn Money & Save Money.
Make Sound Financial Decisions.
San Francisco, CA (PRWEB) June 29, 2012
Everyone is feeling the economic crunch. While there are some ways to cut corners...business savvy people know that with the new tax laws in place... the last thing a small business owner should do is the company tax returns.
President of Books In Balance, David Flores says, "For most people, 2013 will be the most challenging year when D-Day arrives to pay taxes. Income earned will more likely be greatly reduced from years past. Expenses paid could bring more than tears if you do not have exact deductions ready to offset what the IRS will want to collect. KNOWLEDGE IS POWER." That has never been truer than when it comes to accounting, bookkeeping, profit and loss statements, tax laws and Uncle Sam.
For small business owners, Books In Balance managing partner says, "A small business owner is most likely to pay income tax on a personal tax return. Properly documented cost-of-living expenses could mean you are able to receive additional income without going in to a higher tax bracket, but new tax laws regarding personal and dependency exemptions, long-term care insurance, business equipment purchases, depreciation and others could make as much as 50% difference on what you owe the IRS."
Books In Balance tax department notes, "Payroll taxes for some will go up for 2012 because the wage base for Social Security Taxes is higher; (3.6% increase; or about $200 increase per employee). This holds true for self-employed individuals ($400 rise of which half could be deductible). Changes in Retirement Plans, Transportation, Travel, Legal, Entertainment and Operating Loss expenses are also in place."
Accurate and efficient accounting, expert payroll, bookkeeping, reporting and analysis, saving self-employed and small business owners money in employee salaries, benefits, training, and turnover expenses are the essentials in successful small business management.
Books In Balance Certified QuickBooks Professional advisors and accountants offer professional, cost-effective financial management tools and customized services to fit self-employed and small business owners budgets; perfect for companies who do not have full-time accountants on staff.
Books in Balance is based in San Francisco, CA and provides over 35 years' of combined experience in accounting, bookkeeping, taxation and business management working extensively with the small to mid-size businesses and entrepreneurs to help them maintain good financial data every step of the way.
More information is available at http://www.booksinbalance.net or calling (415) 979-0706.