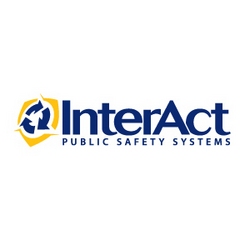 By obtaining ACE accreditation, we are showing our community that we are providing the highest levels of service
Winston Salem, NC (PRWEB) April 14, 2008
Winston-Salem, NC (PRWEB) April 14, 2008 -- The Harford County Division of Emergency Services in Northeastern Maryland has been recognized as an Accredited Center of Excellence (ACE) by the National Academies of Emergency Dispatch (NAED). Harford officials will be presented the award at an April 24, 2008 ceremony at the Navigator 2008 conference in Baltimore. This honor demonstrates the commitment of Harford County's EMS call taker and dispatcher services by providing the best possible level of care at all times. The agency and their 65 call takers/dispatchers deserve ample recognition for their achievement as the first dispatch center in Maryland, and one of only 120 in the world, to receive this honor.
The application process to become an ACE accredited dispatch center is a long and precise task. Months of statistical data, research, documentation, and planning are required. After the application is complete, a NAED auditor reviews the application, checks Protocol Compliance against randomly selected events, and provides a recommendation to the Board of Accreditation. At that time, if the center achieves the "Twenty Points" for Accreditation necessary, they are awarded the distinguished honor of being an ACE.
"By obtaining ACE accreditation, we are showing our community that we are providing the highest levels of service," said Tami Wiggins, training and quality assurance supervisor for Harford County Division of Emergency Operations. "This accreditation has taken us seven months to achieve and we are proud to be the first center in Maryland to achieve this honor. This gives our call takers and dispatchers the recognition they deserve for their dedication to their work in EMS call taking and dispatching."
Harford County officials believe that the computer aided dispatch (CAD) system from InterAct Public Safety Systems, a leading provider of public safety and security software used by local, state, national and international government agencies, and its interface with the Priority Dispatch ProQA system played a major roll in their ability to achieve accreditation.
While entering emergency call details into the InterAct CAD system, Harford County call takers can quickly launch ProQA, a program that presents them with key questions, potentially life-saving instructions, and response recommendations based on the emergency. The interaction between the caller and the call taker is then recorded in the CAD details and provided to response teams so they are better prepared when they arrive on scene. This seamless integration ensures that every call taker provides the same high standard of service regardless of when the call is received or which telecommunicator receives it, a key requirement for achieving ACE accreditation.
InterAct CAD also played a role by giving Harford County the ability to easily capture information needed to prove that Academy standards where met by the call takers. The integration between InterAct CAD and Priority Dispatches Aqua software gave them the ability to produce the reports required for Accreditation. These reports met and exceeded the NAED requirements for accreditation.
"The InterAct CAD system and its interface with Priority Dispatch was one of the key components to helping us achieve ACE accreditation," said Ross Coates, public safety communications manager for the Harford County Division of Emergency Operations. "Our call takers and dispatchers rely on it heavily to ensure the public safety needs are met."
For more information on the National Academy, Priority Dispatch, Protocol Dispatch System, and ACE recognitions please, visit http://www.naemd.org or http://www.medicalpriority.com.
About InterAct Public Safety Systems
Since 1975, InterAct Public Safety Systems has been Making Connections for Life™ providing both stand-alone and fully integrated mission-critical public safety and homeland security systems and products. As the pioneers of the first three-screen E911 system 20 years ago, our passion for innovation is leading the way to Next Generation telephony, dispatch, records management, and mobile data systems. We're extending the definition of public safety with unique applications like intelligent digital video surveillance, alert notification, and crisis management systems. InterAct makes it possible for first responders from private, state, local and national agencies to decrease response times and increase their effectiveness in the communities they serve. InterAct is also an ISO 9001:2000 certified company. Learn more at http://www.interact911.com or by calling 1-800-768-3911.
###