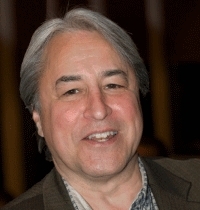 Unlike other companies that try to stretch to be everything to everyone, and dilute their offerings in the process, Acquisio prefers to take a partnership approach.
(PRWEB) October 13, 2010
Earlier this week, performance media platform providers Acquisio unveiled another customer-focused improvement: a partnership with the world's leading pay-per-click advertising agency, Clix Marketing. Via the terms of the partnership, Clix Marketing has become an Acquisio Systems Integrator and will be available to assist current and future Acquisio customers with online marketing campaign management and optimization. The company also announced that David Szetela, Clix Marketing's CEO, has been added to Acquisio's board of advisors.
As an Acquisio Systems Integrator, Clix Marketing experts who have been extensively trained on the Acquisio performance media platform will help clients make the most of their online marketing investment by providing real-world knowledge on everything from understanding which metrics to measure, to optimizing landing pages for higher conversion rates, or testing Google AdWords and Facebook ads to achieve a higher ROI.
"While Acquisio's platform is easy to use right out of the box, some of our customers have asked us for a little extra help to maximize what Acquisio can do for them. Partnering with the leading online marketing agency in the world, we're making a valuable resource directly available to our customers," said Marc Poirier, CMO and co-founder of Acquisio. "Unlike other companies that try to stretch to be everything to everyone, and dilute their offerings in the process, Acquisio prefers to take a partnership approach. This allows us to bring in companies that share a similar unwavering commitment to stellar customer service, and possess expertise in areas with which our clients need assistance. Bringing Clix Marketing on as an Acquisio Systems Integrator is a perfect way to expand our client offerings and improve our clients' level of knowledge while maintaining the highest level of quality and service."
CLIX MARKETING PACKAGES
As an Acquisio Systems Integrator, Clix Marketing will offer two packages geared toward helping companies who have internal resources available, as well as companies that need more strategic marketing counsel. The Acquisio Quick Start package will provide:

Analysis of the expertise of the internal resources
Analysis of current PPC campaign structure and effectiveness
Detailed recommendations for resource allocation
Configuration of Acquisio algorithms and bid policies to meet PPC campaign goals
Detailed instructions for ongoing improvement of PPC campaigns – including fine-tuning of campaign and Acquisio parameters
Ongoing monitoring of campaigns through the platform and setup of alerts to the Clix resources.
For companies needing a more holistic approach to planning and executing in-house PPC programs, the Acquisio Mentoring package is the appropriate choice. The Acquisio Mentoring package includes all of the services in the Quick Start package as well as:
Assistance with recruiting and hiring top PPC campaign management experts
Acquisio training
Hands-on assistance for implementing campaign strategy and tactics, with optimization applied as frequently as daily through the combined efforts of internal and Clix Marketing resources
SZETELA CALLS THE PARTNERSHIP A WIN-WIN-WIN
Via the partnership, all Clix Marketing clients will have access to the Acquisio platform. "This is a win-win-win situation," said Szetela. "Our clients benefit because we've found the absolute best software platform to help them manage their online marketing performance, including their PPC advertising. Acquisio clients who want or need an extra boost to their online marketing will benefit because they will have access to the top pay-for-performance agency that is actually collaborating with Acquisio on the software itself…talk about integrated! And our companies win because our combined offering strengthens us both, ensuring greater relevance in the quickly shifting online marketing/advertising landscape."
ABOUT CLIX MARKETING
Headquartered in Louisville, Kentucky, Clix Marketing expertly creates and manages pay-per-click advertising campaigns on media channels like Google AdWords, Microsoft adCenter and Facebook. Their pay-for-performance-based fee structure keeps Clix focused on helping their clients steadily increase sales and improve campaigns ROI. Recently named the most trusted authority on PPC advertising in an independent poll, David Szetela hosts a weekly radio show, PPC Rockstars, speaks at international search and advertising conferences, and is the author (with Joseph Kerschbaum) of the Wiley/Sybex book "Pay-Per-Click Search Engine Marketing: An Hour A Day". For more information, visit http://www.clixmarketing.com.
ABOUT ACQUISIO
The world's leading developer of performance media solutions for agencies, Acquisio helps marketers buy, track, optimize, and report on media across all major search, social, and display networks.
With more than $500MM in ad spend under its management, Acquisio is the multi-channel ad management solution preferred by advertising and marketing agencies. Acquisio's suite of solutions empowers over 300 interactive agencies around the world—including Bruce Clay, Yellow Pages Group, SEO Inc., aimClear, Page Zero Media, Find Me Faster, Leverage Marketing, and SEER Interactive—helping them increase productivity, efficiency and ROI.
The company is based in Montreal, Quebec with satellite offices in Seattle, Toronto, and Paris. For more information, visit http://www.acquisio.com.
###