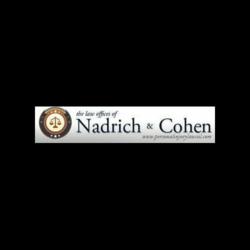 Los Angeles, CA (PRWEB) March 15, 2013
A court witness is accusing Takeda Pharmaceuticals – the company behind the diabetes drug Actos -- of putting profits before patients, according to a March 5 Bloomberg report. The testimony was revealed in the ongoing case of Cooper v. Takeda Pharmaceuticals America Inc. (CGC-12-518535, California Superior Court of Los Angeles).
According to Bloomberg, the testimony was made by Howard Greenberg, a clinical pharmacologist, who asserted this week that the pharmaceutical company acknowledged the health risks but downplayed them in order to protect the product. According to Greenberg, "There are multiple e-mails from different levels of Takeda management that indicate the product came first."
Bloomberg further outlines that the case surrounds Jack Cooper, a former Pacific Bell employee who developed bladder cancer in 2011 after taking Actos for 4 years. Cooper asserts that Takeda knew about the risks but concealed them from the public. Takeda counters that Cooper was at a high risk for bladder cancer due to his gender and many years of smoking.
Jeff Nadrich, a national Actos attorney with Nadrich & Cohen LLP, recently commented on the situation. "Takeda can deflect blame all they want, but facts are facts. The link between Actos and bladder cancer is very strong. The U.S. Food and Drug Administration has acknowledged the link, and independent studies have confirmed it.
Nadrich also offered advice to current Actos users. "If you currently take Actos to treat your diabetes, discuss your options with your doctor. If you experience any pain or discomfort during urination, or if you have difficulty urinating, visit your doctor at once."
Nadrich also encourages Actos side effects victims to contact a qualified Actos attorney, in order to determine eligibility for financial compensation.
About Nadrich & Cohen: Jeffrey Nadrich is a personal injury attorney with Nadrich & Cohen, a California based law firm with offices in 18 locations across California. The firm has offices in Arcadia, Bakersfield, Fresno, Irvine, Long Beach, Modesto, Oakland, Oxnard, Palm Springs, Redding, Riverside, Sacramento, San Bernardino, San Diego, San Francisco, San Jose, Santa Rosa, and Tracy. Nadrich & Cohen handles all types of wrongful death and serious injury accident cases, including auto, truck, bus, motorcycle, and bicycle accidents, pedestrian collisions, boating accidents, dog bites, defective product cases and nursing home abuse. Victims are encouraged to call 1-800-718-4658 for a free consultation with a Nadrich & Cohen attorney.