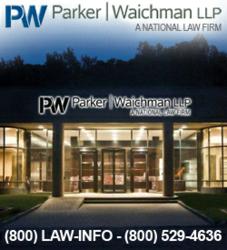 Because Takeda allegedly misrepresented the safety profile of this drug, many users are now at risk for bladder cancer
(PRWEB) March 05, 2013
Parker Waichman LLP, a national law firm dedicated to protecting the rights of victims injured by defective drugs, is reviewing the latest news on the Actos litigation currently underway in Los Angeles and warning consumers about the drug's association with bladder cancer. According to a Bloomberg.com article published on February 28th, attorneys for the Plaintiff said in their opening statement that Takeda failed to warn about Actos' cancer risks.
http://www.bloomberg.com/news/2013-02-28/takeda-didn-t-warn-of-actos-cancer-risk-lawyer-says.html
"Jack Cooper, along with thousands of others, took Actos without ever being told that it could cause a life-threatening condition such as bladder cancer." said Matthew J. McCauley, Senior Litigation Counsel at Parker Waichman LLP. "Because Takeda allegedly misrepresented the safety profile of this drug, many users are now at risk for bladder cancer." The national personal injury firm offers free legal advice to Actos users who feel they were injured by use of the drug.
The lawsuit was filed on behalf of Jack Cooper, who developed bladder cancer after taking Actos for four years. Bloomberg.com reports that, according to his attorneys, Takeda sales representatives never warned Cooper's doctor that the Type 2 diabetes medication may cause bladder cancer, even though they made more than 195 office visits to discuss company products. "Jack Cooper will be dead in the next seven months from bladder cancer," said Michael Miller, an attorney for the Plaintiff. "A reasonable pharmaceutical company would have warned doctors" that taking Actos could lead to a fatal condition, Bloomberg.com noted.
According to Bloomberg.com, Cooper's lawsuit is the first of more than 3,000 lawsuits to go to trial. Among other things, his suit alleges that Takeda downplayed the risks of Actos and misrepresented its safety profile to the U.S. Food and Drug Administration (FDA) when the drug was approved in 1999. Cooper's attorneys say he was in "good shape" before he started taking Actos, and was able to regularly participate in 5-mile walks and deep-sea fishing with his grandchildren.
The FDA updated the safety information for Actos in 2011, warning that use of the drug for more than one year could substantially raise the risk of bladder cancer. At around the same time, use of the drug was suspended in France and Germany because of this association.
http://www.fda.gov/Drugs/DrugSafety/ucm259150.htm
Numerous Actos lawsuits are pending in the U.S. District Court for the Western District of Louisiana as part of the multidistrict litigation (MDL) entitled In Re: Actos (Pioglitazone) Products Liability Litigation (MDL No. 6:11-md-2299). Judge Rebecca Doherty is presiding over the litigation. Jerrold S. Parker, founding partner of Parker Waichman LLP, serves on the Plaintiff's Steering Committee.
Parker Waichman LLP continues to offer free legal consultations to victims of Actos injuries, including bladder cancer, heart problems, and eye injuries. If you or a loved one were diagnosed with bladder cancer after taking Actos, please contact their office by visiting yourlawyer.com. Free case evaluations are also available by calling 1 800 LAW INFO (1-800-529-4636).
Contact:
Parker Waichman LLP
Gary Falkowitz, Managing Attorney
(800) LAW-INFO
(800) 529-4636
http://www.yourlawyer.com