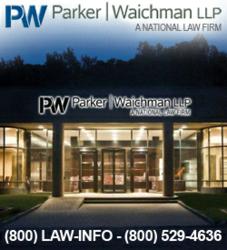 Actos users should be aware that there is a substantial amount of evidence indicating that this drug may increase their risk of bladder cancer
(PRWEB) March 07, 2013
Parker Waichman LLP, a national law firm dedicated to protecting the rights of victims injured by defective drugs, is weighing in on the latest developments in the Actos trial currently underway in Los Angeles. According to a Bloomberg News article published on March 6th, a clinical pharmacologist has testified that Takeda Pharmaceutical appeared to care more about product sales than patient safety. Actos is a Type 2 diabetes medication that is the subject of thousands of lawsuits alleging that the drug caused bladder cancer.
http://www.bloomberg.com/news/2013-03-05/takeda-put-actos-sales-ahead-of-user-safety-witness-says.html
"This testimony further suggests that Takeda knew the risks of Actos but failed to warn patients or their doctors," said Matthew J. McCauley, Senior Litigation Counsel at Parker Waichman LLP. "Actos users should be aware that there is a substantial amount of evidence indicating that this drug may increase their risk of bladder cancer." The national personal injury firm offers free legal advice to Actos patients who feel they were injured by their use of Actos.
According to Bloomberg News, clinical pharmacologist, Howard Greenberg, testified yesterday in Los Angeles state court in the case (Cooper v. Takeda Pharmaceuticals America Inc., CGC-12-518535, California Superior Court (Los Angeles). In his testimony, Greenberg said that emails in 2005 revealed that Takeda officials cared more about protecting Actos than protecting patients; the emails discussed whether or not a warning label would be required by US and European regulators over a link to bladder cancer. "There are multiple e-mails from different levels of Takeda management that indicate the product came first," Greenberg stated. One of the emails he reviewed in preparation for his testimony was written by Takeda executive Kiyoshi Kitazawa, who emphasized how valuable Actos was for the company and noted the implications of what regulators might do in light of research showing that the drug is linked to bladder cancer. "Actos is the most important product for Takeda and therefore we need to manage this issue very carefully and successfully not to cause any damage for this product globally," Kitazawa wrote.
Plaintiff, Jack Cooper, was diagnosed with bladder cancer after taking Actos for over four years. His lawsuit is one of thousands filed over the drug, and alleges that Takeda knew about the cancer risks but failed to warn the public. Bloomberg News reports that Actos sales peaked at $4.5 billion as of March 2011; this accounted for 27 percent of Takeda's total revenue at that time.
Actos was approved in 1999 and was once the world's best-selling Type 2 diabetes drug, notes Bloomberg News. In 2011, the U.S. Food and Drug Administration (FDA) updated the safety label on Actos to warn that the drug may increase the risk of bladder cancer after one year of use.
A number of Actos lawsuits are pending in the U.S. District Court for the Western District of Louisiana as part of the multidistrict litigation (MDL) entitled In Re: Actos (Pioglitazone) Products Liability Litigation (MDL No. 6:11-md-2299). Judge Rebecca Doherty is presiding over the litigation. Jerrold S. Parker, founding partner of Parker Waichman LLP, serves on the Plaintiff's Steering Committee.
Parker Waichman LLP continues to offer free legal consultations to victims of Actos injuries, including bladder cancer, heart problems, and eye injuries. If you or a loved one were diagnosed with bladder cancer after taking Actos, please contact their office by visiting yourlawyer.com. Free case evaluations are also available by calling 1 800 LAW INFO (1-800-529-4636).
Contact:
Parker Waichman LLP
Gary Falkowitz, Managing Attorney
(800) LAW-INFO
(800) 529-4636
http://www.yourlawyer.com