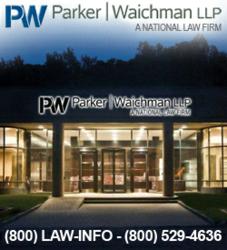 (PRWEB) November 21, 2012
Parker Waichman LLP, a national law firm dedicated to protecting the rights of victims injured by defective drugs, is recognizing National Diabetes Month by warning that Actos, a medication used to treat Type 2 diabetes, is associated with an increased risk of bladder cancer. The American Diabetes Association reports that there are 26 million children and adults living with diabetes in the US. Another 79 million have pre-diabetes and are at risk for developing Type 2 diabetes.
Diabetes is a disease in which there are high levels of sugar in the blood. It is primarily caused by problems with insulin, the hormone responsible for breaking down blood sugar. There are two types of diabetes: Type 1 (formerly known as juvenile diabetes) and Type 2. Patients with Type 1 diabetes either produce too little insulin or none at all. These patients require daily injections of insulin in order to breakdown sugar in the blood. Most diagnoses of Type 1 diabetes are amongst children or young adults, but it can occur at any age. Type 2 diabetes accounts for most cases of diabetes and typically occurs in adulthood. Patients with Type 2 diabetes often have resistance to insulin or have problems with the way their bodies use insulin.
Patients with Type 2 diabetes who take Actos should be aware of all the risks associated with the medication. Actos is a thiazolidinedione (TZD) medication which was approved in 1999. In recent years, the drug has been linked to an increased risk of bladder cancer. In fact, use of the drug was suspended in France and Germany last summer because of this risk. Shortly afterwards, the U.S. Food and Drug Administration (FDA) updated the safety label on Actos to warn about the increased risk of bladder cancer after one year.
Studies have continued to demonstrate a link between bladder cancer and diabetics taking Actos. In May, the British Medical Journal published a study showing that the risk of bladder cancer doubles after two years of taking Actos. Over the summer, the Canadian Medical Association Journal published a meta-analysis showing that patients taking Actos were 22 percent more likely to develop bladder cancer.
Actos went off-patent in August, making way for generic versions of the drug. According to Consumer Reports, however, both generic and brand name Actos should be avoided unless there are no other options. Since there are several other safe and effective options for treating Type 2 diabetes, such as metformin, glipizide and glimepiride, Consumer Reports concluded that Actos is a last resort option.
Parker Waichman LLP continues to offer free legal consultations to victims of Actos injuries, including bladder cancer, heart problems, and eye injuries. If you or a loved one were diagnosed with bladder cancer after taking Actos, please contact their office by visiting yourlawyer.com. Free case evaluations are also available by calling 1 800 LAW INFO (1-800-529-4636).
Contact:
Parker Waichman LLP
Gary Falkowitz, Managing Attorney
(800) LAW-INFO
(800) 529-4636
http://www.yourlawyer.com